IRD 2017 average market livestock prices show increasing value this year: Dairy cattle and deer lead the way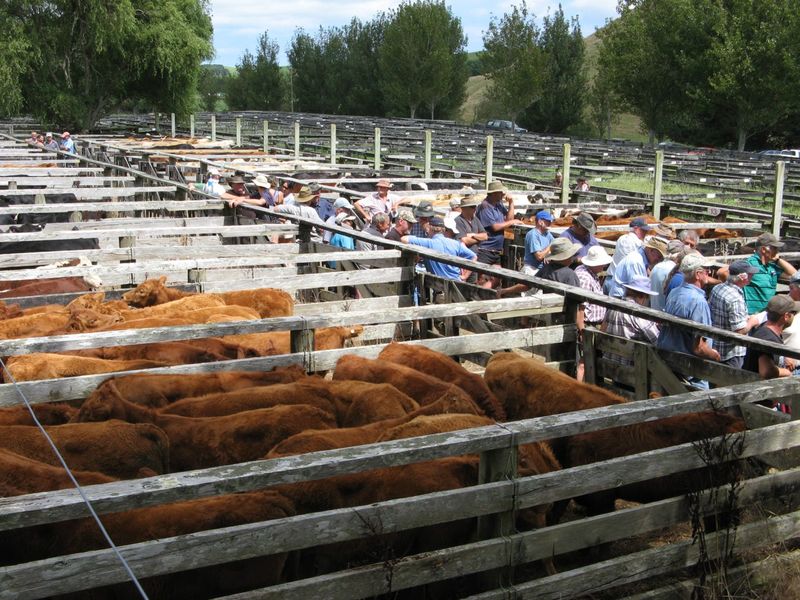 Once a year the Inland Revenue Department publishes the national average market values for livestock to use for tax purposes in farming accounts.
They also provide a snap shot of what has happened to values over the last year. LOOK HERE to see all the livestock classes and see a record over the last 10 years.
The Sheep sector has had a better year on the back of stronger lamb and muuton returns, although coarser fibres of wool harvested recieved very poor returns.
Better meat returns and some restocking of ewe hoggets appears evident, with a lift in value for this young stock by 18% to $109.
Smaller lifts were seen compared to last year with ewe values, with increases of 12-14% dependent on age, as two-tooths averaged $133 while rising 5 year and older animals valued just under a $100/head.
The Beef sector has had a great year price wise with all age group values the highest ever.
It is interesting to note however that price values lifts were highest for weaner cattle, in fact about twice as much as animals a year older.
Whether these increased prices paid for weaners will narrow the margins  for beef traders will depend on the prime beef price a year out.
Some analysts in the US are getting nervous as some beef cuts are at record levels and believe an adjustment downwards is overdue.
Recently released livestock statistics show there has been significant changes in livestock classes in land use, and it seems farmers are increasing their beef to sheep ratios.
Strong lifts in mixed aged cow values ($1431) shows this trend, and some restocking after droughts in both islands helped drive this demand. 
Breeding bulls were also sought after and last year values lifted 20% to just over $3000/head.
Dairy livestock values produced the biggest lift of any sector, with rising one year heifers at $819 lifting 54%, and rising two year heifers at $1421, 32%.
These values are still well back on the growth period 3-6years ago, as today many in the sector are still recovering from two years of poor milk returns by keeping a tight reign on all costs.
Mixed aged dairy cows increased in value by nearly $300, which will please lenders and those operators whose equity was severely depleted by the downturn.
The Deer sector has had two good years in a row with strong pricing for both venison and velvet.
Values for all age groups have reached record highs over the last 10 years, as those that have survived the tough times are now cashing in.
As with the beef weaner values, young deer have attracted better lifts in value than the two year old animals, and for traders especially those unable to finish quickly, this may affect margins earned.
Mixed aged hinds at $526 lifted in value by 20% on last year and at last appear to be ahead of meat values, and this bodes well for managed industry growth to ocurr again in the sector.