Rabobank says New Zealand in prime position to benefit from rising Chinese demand for imported dairy products. High-end products the key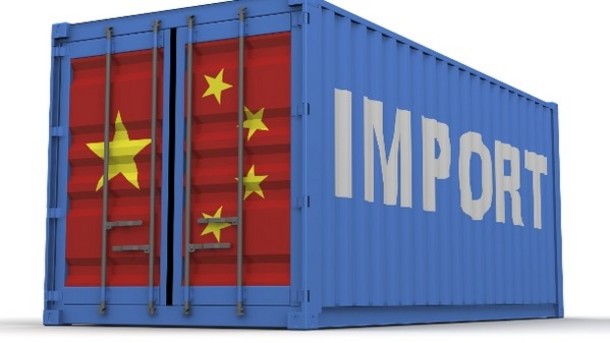 Content supplied by Rabobank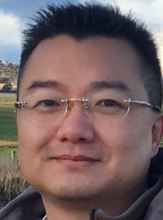 After a two-year hiatus from the global dairy market, China's appetite for dairy commodity imports is starting to revive, and this will create opportunities for New Zealand, particularly at the higher-end of the market, according to a visiting Chinese dairy expert.
In New Zealand for a series of industry presentations, Rabobank Shanghai-based senior dairy analyst Sandy Chen said China's appetite for dairy commodity imports is starting to pick-up at a time when global supply across the export engine is returning to growth.
"In terms of dairy consumption growth, we've seen this plummet from an annual growth rate of close to 19 per cent for the most part of last decade, to a growth rate of under two per cent since 2012," he said.
"Looking out to the medium-term, we are not expecting to see a return to the type of growth we saw from 2000 through to 2008, however we do expect dairy consumption growth to stabilise at around two to 2.5 per cent out to 2022."
Mr Chen said China's growing consumer demand for dairy would flow on to an increased need for dairy imports.
"China started 2017 with below-average inventories, and even with slow consumption growth, it will be looking for imports in coming months," he said.
Longer term, Mr Chen said China's import gap was set to widen, with Rabobank forecasting China to have a 24 per cent gap between domestic supply and demand in 2020, up from 20 per cent in 2016.
Given China's relatively slow consumption growth prospects, Mr Chen said, much of the gap would be due to the constraints hindering expansion in local production.
"The Chinese dairy sector has been undergoing significant structural change in recent years," he said, "as smaller producers have been exiting the industry and there has been the emergence of 'mega' farms.
"For example, in 2008 around 78 per cent of China's dairy farms had less than 100 cows – with the majority of these farming operations having one to 10 cows. Nowadays, dairy farms with less than 100 cows make up 50 per cent of total dairy farms, with the majority of these operations having 50 to 100 cows."
Mr Chen said constraints to China's dairy production included land and water availability, high costs of production (particularly for feed) and environmental regulations, which were all curtailing investment in the farm sector.
"The cost of production on a Chinese corporate farm (which typically has 8000 to 13000 cows) is just over US50c/litre, whereas in New Zealand it is currently around US30c/litre," he said.
Equally as important, the Chinese government was becoming more tolerant to dairy imports, Mr Chen said. However, China still had ambitions to maintain self-sufficiency levels of 70 per cent.
NZ number one supplier of dairy imports into China
Mr Chen said that despite the EU taking a greater share of imports in recent years, New Zealand was still the chief player in terms of dairy commodity imports into China and, as such, was in a strong position to take advantage of increased Chinese demand.
"In the last five or six years we've seen the EU significantly increase their dairy exports to China and this has seen New Zealand's overall market share of dairy imports into China come back a little, however New Zealand still accounts for over half of all dairy products imported into the country," he said.
"As the dominant importer in the powder, liquid milk, butter & fat and cheese categories, New Zealand has good market access and a strong supply chain in place and is therefore well positioned to capitalise on the expected increase in Chinese dairy imports in coming years."
Mr Chen said while China's per capita dairy consumption remained well below that of some of its east Asian neighbours, there were some strong growth opportunities in the dairy product categories in which New Zealand provides the majority of imports.
"New Zealand currently supplies 52 per cent of cheese imports into China and 87 per cent of butter imports, two categories where there is significant scope for consumption growth."
"For example, annual cheese consumption in China is currently less than 100 grams per person. This compares with an annual cheese consumption of two to four kilograms per person in Japan, and close to two kilograms per person in Korea and Taiwan," he said.
"Butter consumption is also growing faster than other dairy categories, so, like cheese, there is considerable opportunity for growth."
Medium term growth opportunities in high-end products
While the opportunity for New Zealand to increase sales of dairy commodity products into China was significant, Mr Chen, said New Zealand's ability to retain its dominant market share position in the years to come would largely depend on how well it could adapt to changes in the Chinese market.
"The Chinese market is undergoing a structural change in consumer preferences with Chinese consumers now increasingly on the look-out for healthy, safe, premium-end products. We're also seeing big changes in the way products are purchased with ecommerce becoming a much more significant channel for product purchase," he said.
"Given these changes, in order to maximise sales into the Chinese market, New Zealand dairy processors will need to execute value-add strategies that demonstrate New Zealand's food safety, product innovation and category expansion as well as staying on top of new retail formats for improving distribution."
Responsible for analysing the dairy market for Rabobank in Asia since 2013, Mr Chen's visit to New Zealand marked his second opportunity to meet with local dairy farmers. Prior to joining Raobank, Mr Chen worked as an Equity Analyst at Citigroup Global Markets Shanghai.