The Weekly Dairy Report: Calving now in full swing up north and starting in the central south as soil conditions continue to be wetter than normal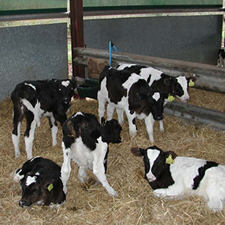 Many cows are now returning to milking platforms as calving gets underway in earnest. Fortunately grass covers are good and on track for satisfactory feed supply this spring - as long as the rain stops.
The mud and rain make for a stressful workplace and all in the working team should look out for each other at this busy time of year.
But as if the weather wasn't enough, an outbreak of the cattle disease Mycoplasma bovis was detected on a South Canterbury farm in a pasture-grazing herd.
Further outbreaks have been detected in other farms owned by the same company and it has been suggested spread of this disease may be influenced by close contact with barn feeding.
To contain it will require drastic action, including herd slaughter. Because it has no known human consequences, and rapid response by MPI has started, our trading partners have just been watching, rather than reacting with bans.
The disease has also devastated parts of the Australian dairy industry.
The futures market is signaling that WMP prices might rise more than 4% at this week's auction. That will confirm Fonterra's 2017/18 season forecast price rise to $6.75/kgMS is sustainable and may have some upside. No other dairy company has signaled a similar rise yet.
And the auction overnight did indeed see rising whole milk powder prices as this influencial product rose to US$3155/tonne. But falls of nearly 5% for the fats of Butter, Anhydrous Milk fat, and Cheddar dragged the index back into negative territory, by 1.6%.
After such a rapid rise for these products over the last few months some adjustment was expected by analyst,s especially as volumes offered were well ahead of the last event
Of more concern is that Fonterra is not signaling any earnings improvement and therefore no better dividend that last year's 40c. Fonterra's much vaunted earnings improvement programs will need to start showing results on the bottom line to prevent shareholder restlessness.
Bobby calves products are selling well in a steady market, although skins are 10% behind last years prices.