Overall farm prices are up 9% compared to 12 months ago but dairy farm prices are flat. Air of relief in rural property market: REINZ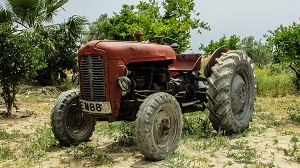 Farm sales were down 16.2% in the three months to July compared to the same period last year, although prices are generally higher, according to the latest rural sales figures from the Real Estate Institute of NZ.
There were 392 farms sales in the three months ended July compared to 468 in the three months ended July last year, with the biggest declines occurring in sales of grazing properties, which dropped from 182 to 105, and horticultural blocks which fell from 83 to 52.
However sales of finishing properties rose from 95 to 152 and dairy farm sales rose slightly from 32 to 36.
The REINZ All Farm Price Index, which adjusts for differences in farm size. location and type, was up 9% in the three months to July compared to the same period of last year.
However The REINZ Dairy Farm Price Index was down 0.9% compared to a year earlier.
REINZ rural spokesman Brain Peacocke said the market had been stimulated by the recently announced increase in the milk payout and strong beef prices.
"An air of confidence, or perhaps relief, is quietly growing within the rural sector," he said.
"However in a number of areas throughout the country, that optimism has been tempered by recent persistent, heavy rainfall and extensive flooding, generating extremely difficult conditions for the wintering of cattle and calving of dairy cows in particular.
"Fortunately for those southern regions impacted by heavy snowfalls, a kind autumn had allowed a build up of feed reserves and livestock conditions sufficient to cope with such extremes," he said.