The Weekly Dairy Report: North Island farmers still waiting for spring pasture flush as calving is now well through and focus readjusts to mating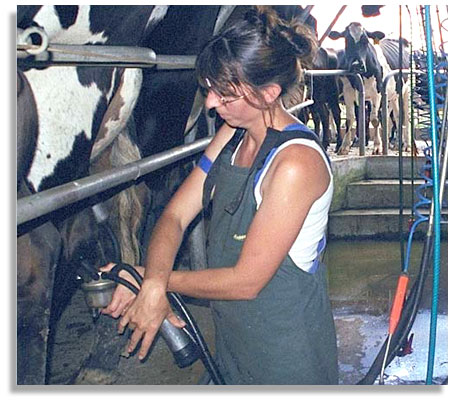 After some drying winds last week the cold wet weather returned at the weekend, and September in Canterbury starts with seven wet days in the first ten.
Ground water levels are close to record highs as the above average rain has recharged the aquifers, but pasture growth rates are lifting and some days have recorded volumes in the mid 20kg/ms/ha.
In the Waikato some farmers are still struggling to supply enough feed from wet soils and are using supplements and time off paddocks to manage the shortfalls.
While in Southland the weather has been drier than normal and feed supply and survival from newborns is above average and officals are reporting good compliance has been achieved in updating bobby calf facilities.
In the north mating is the focus and managers are being reminded to keep track of replacement heifers to ensure they are 60% of mature weight for good conception rates.
Cows are being tail painted to allow identification of  non cycling cows, and then allowing time to stimulate these animals who are slow to return to the reproductive phase.
The mycoplasma bovis outbreak in the central SI is still contained on 6 farms, but MPI officials report that they have slaughtered young calves from one farm as they look to eliminate this disease.
Last week's dairy auction values lifted slightly by 0.3%, but in a continuing trend powders fell, and fat prices rose. The currency is helping and while powders are struggling, levels are still above the US$3000/tonne needed to maintain the present predicted payout levels.
Fonterra is facing some stern questions about its 18% investment in Chinese dairy processor Beingmate, which it says will be answered in it's September 25 announcement when it reveals the 2017 final results, and an update on market prospects.
The KPMG chief Ian Proudfoot urged dairy not to get blindsided by the recent better prices for dairy, and continue to invest in development to add value to the commodity products.
The election campaign has seen dairy share more negative environmental responsibility than they deserve, and Greenpeace protestors were arrested at the Central Plains irrigation development, in spite of the fact this scheme will help refill lowland steams and aquifers.
Nearly all political parties have agreed that the sector has reached peak cows, and now it is up to dairy advisers and managers to devise systems that increase per head performance, and decrease the farms environmental footprint.
Keith Woodfords articles on composting barns make interesting reading, and shows how some farmers are adapting to the new rules and still remaining profitable.