Guy Trafford is concerned the sheep milk industry will be set back by a new milk dryer sited in the wrong province, far away from major sheep flocks that could use it. Public money is involved in this blunder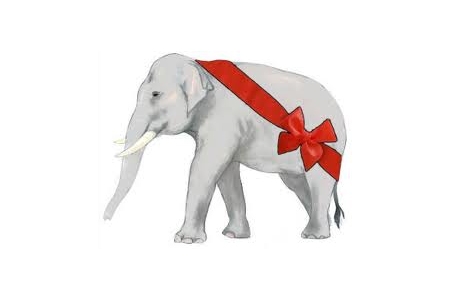 By Guy Trafford*

An interesting article was recently
published
this week revealing that Food Waikato is planning on establishing a second powder drier.
Budgeted at $45 mln this is on top of the $11 mln spent on the current one (2013) and targeting the Sheep Dairy industry.
Several things popped into mind reading this, the first was why Waikato?
If you include King Country, Coromandel and Counties you get a paltry 1.6 million (in total) sheep. Compare this to Manawatu/Wanganui, 5.5 million or Hawkes Bay over 3 million and Canterbury over 4.5 million.
Why are there no sheep in the Waikato region? It's not suitable. Primarily facial eczema is the problem, it is the scourge of the sheep industry in warmer climes and takes a huge toll on animal health and production.
The article states that funding is coming from Food Waikato ($1.4 mln) with the rest from "debt and dryer users making up the balance". Given that a major user of the existing dryer is Spring Dairy a company owned jointly by Landcorp Farming and the SLC Group and they were the recipients of a generous $12.46 mln 'grant' from Government (MPI) in August 2016 the question needs asking: how much of this money is being devoted to this dryer venture.
In fact more than that, how sensible is this venture at all?
The MPI grant has a comprehensive list of outcomes (logic model) that were attached to it which include developing a "sustainable route to market for NZ sheep milk products" and "Supplier farmer uptake of a proven, repeatable NZ farming system capable of economically viable milk volumes, high animal welfare, positive regional social impact and low environmental impact" and "maximise NZ advantages".
The reason these parts of the "logic model" have been highlighted is that the current plans of Spring Dairy appear to run totally counter to this.
Current plans are to move the Spring Dairy Taupo operation on to lease land near Cambridge and create a totally cut and carry operation mimicking the NZ Dairy Goat Co-op. How this meets the requirements of a sustainable proven sheep farming system that provides positive regional development and maximises NZ advantages is highly questionable.
A stones throw from Auckland and walking away from NZ's successful style of pastoral farming by adding considerable costs and infrastructure to farmers in a region with very limited sheep numbers, especially when there are regions in both Islands far more suited to sheep systems appears on the face of it lunacy.
If sheep dairy could be shown as negatively impacting upon the environment or there were other compelling reasons to house sheep then perhaps there could be an argument. But to 'encourage' sheep dairying in a region alien to sheep and where even most cow dairy farmers don't see a need to build expensive dairy barns has to be questionable especially when other regions could ramp up sheep dairy production far easier and faster and are only being held back by the lack of a processor.
So dryer users please think seriously about this decision, the last thing NZ needs is another white elephant created.
Sheep dairying in itself should have a great future, however these plans don't appear to be helping it.
---
Guy Trafford is a lecturer in Farm Management at Lincoln University. He is also the rural editor at interest.co.nz.