Guy Trafford wonders how a suggested Fonterra dairy co-operative in Australia would work. He finds it hard to see benefits for New Zealand shareholders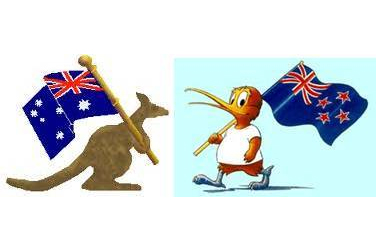 The next Global Dairy Trade is only a week away on February 7 (NZT) and farmers will be waiting to see what trends are occurring. Currently on the international front the USDA international dairy prices are stable with the biggest influence coming back to New Zealand farmers being the greenback's weakness with a nearly 2 cent rise in the NZ dollar since this time last week.
MPI announcements have caught up with the rumours and further outbreaks of mycoplasma bovis (MPB) have been reported, one in Gore Southland and another near Waimate, South Canterbury.  Belief that this outbreak can be controlled must be waning with 20 confirmed farms now it is looking more and more like the horse, or cow in this case, has left the stable.
Interesting reports of Fonterra eyeing up its options in Australia have risen. This is coming on the back of the Murray Goldburn Co-op's (MG) demise. Fonterra had its bid to buy MG turned down and currently MG is looking to be sold to Saputo, Canada's largest cheese maker for $A1.3 bln. But given the ongoing issues MG appear to have with a flight of farmers who wish to remain with a co-op and concern from the market place about MG's ability to supply, Fonterra may gain the additional production share by waiting and being attractive to farmers.
To this end it appears Fonterra is considering an Australian based sister co-operative although there must be a lot of water to flow under the bridge to get this set up.
The question that then arises is what is in it for NZ farmer shareholders if Fonterra sets up as a separate co-operative in Australia. Do all the profits remain with the Australian shareholders?
If as a co-operative they are the major investors, that would be what Aussie farmers would want. Who gets access to which markets?
The scenario can be envisaged where new or existing markets could be supplied by either co-operative and both could end up competing for the business.
Other issues around allocation of Head Office costs, transparency and more will all need to be considered.
To this commentator these issues appear fraught with all sorts of problems and make the status quo and picking up from the fall out already occurring with MG seem far more attractive. Fonterra is already the largest dairy company in Australia, so the current model seems to have merit.