Dairy Report: Surprises in the detail of the last dairy auction. Fonterra head-scratcher. Scale of MPB challenge clearer. Competition hots up for sexed semen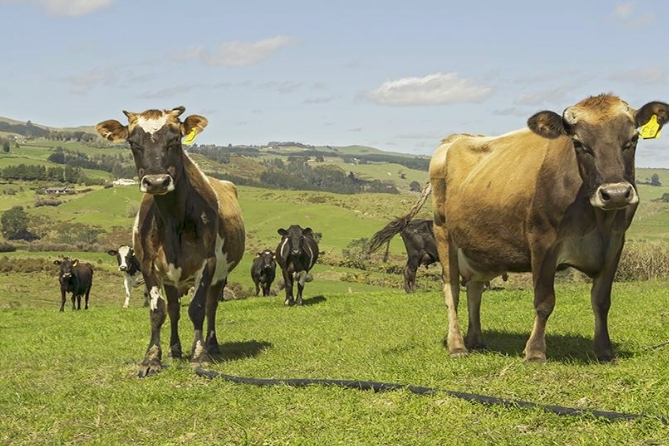 By Guy Trafford

The results of the latest Global Dairy Trade probably took commentators a little bit by surprise.
The overall drop was predicted although it didn't drop as much as I certainly expected (good news). However, the rather dramatic lift in SMP certainly took most by surprise given the large amounts in stock.
More demand for the UHT market, which is benefiting from growing demand in Asia, is mooted to be one reason for the SMP lift. Although one slightly more cynical view heard is that perhaps a large user has been running down stocks awaiting the large predicted drop in the SMP price and ran out of waiting time and was forced to come in and guarantee supply and overspending the budget.
The drop in WMP at only -0.8% was the best that could be expected given the increased volumes of WMP put onto the market by Fonterra and may help assure the $6.40 payout for the season.
A summary of shifts is:
WMP -.08% to US$3,232
SMP +5.5%  to US$2,051
Butter -1.0% to US$5,280
Cheddar +1.7% to US$3,759
Overall the GDT was down -0.6% to US$3,593
Other news of interest is the gossipers among us are speculating on what the Fonterra gagging order on an ex-board member is all about. Speculation is she was going to spill beans on board room discussions over Fonterra's China investments; if not that what else could it be?
An update on the mycoplasma bovis outbreak is, to date the disease has been confirmed at 26 properties which form part of 43 properties under a restricted place notice. A further 55 properties have been placed under a notice of direction, and on top of that more than 670 farms are under some form of surveillance.
MPI are confirming, what was being rumoured a while back, that up to $95 million may be needed to combat to disease and compensate affected farmers. But still no word on how far MPI are prepared to go to eradicate the disease.
The longer the state on impasse and uncertainty continues the more complicated life is going to get for the industry trying to come up with strategies for shifting herds and setting up grazing contracts etc. A bit of bright light for MPI is the preparedness of industry, including Beef+Lamb NZ.
On the technology front another semen sexing company has set up, this time in the South Island in Rolleston. All the focus to date has been on the dairy industry and with the increasing focus on reducing the wastage of bobby calves mating fewer cows to 'herd replacement' bulls (via sexed semen) and putting beef bulls over the rest must be coming attractive. New Zealand is 'served' by at least three sexed semen companies now which must be making the field reasonably competitive.