St John Craner says New Zealand should be a nation of foodies. What we produce should connect us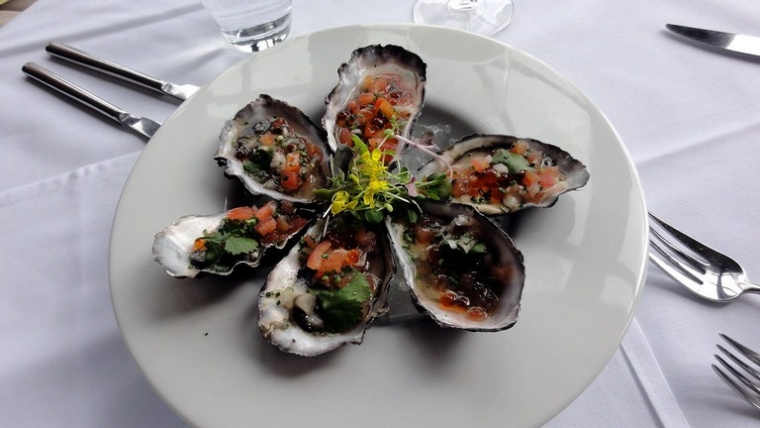 It's getting to a them-and-us scenario.
Farmers blaming townies on housing intensification stealing our best productive soils (a 7 percent decrease between 2002 and 2012) and townies blaming farmers on agricultural intensification and phosphorous dirtying our water.
And so the circle of blame spins even after all the election noise.
The thing is we're all in this together because we share the same land. The divide isn't geographic, it's attitudinal. Responsibility and accountability lands on both sides.
Why have we lost our connection with the land?
Unfortunately the historic connection many Kiwis have with the land has disappeared even though most of us still live within 20kms of a farm.
While many reminisce about holidays on the family farm those days are long gone. Most urban New Zealanders wouldn't have stepped on a farm in recent years. Many forget the natural circle of birth and death that is commonplace on working farms.
And farming communities don't understand the frustration of urbanites with grid locked traffic and straining infrastructure. 86% of our population have to live in cities these days because the job opportunities aren't always there in the provinces. Because of this their exposure to rural New Zealand diminishes.
Rather than taking pot shots at each other, we need to understand each other.
NZ Ag needs to recognise the growing shift to urbanisation and how it needs to better tell its story to its city cousins in order to retain its social licence to operate. The power base is swinging and primary isn't always "primary" when you consider the contribution of other sectors including tech (8% and growing fastest), tourism (6%) and the fact that 97% of all businesses in NZ are SMEs and account for 27 percent of New Zealand's Gross Domestic Product.
NZ Ag needs to be careful not be seen as the arrogant holier than thou player due to its privileged position through national identity and history. It can't claim it all.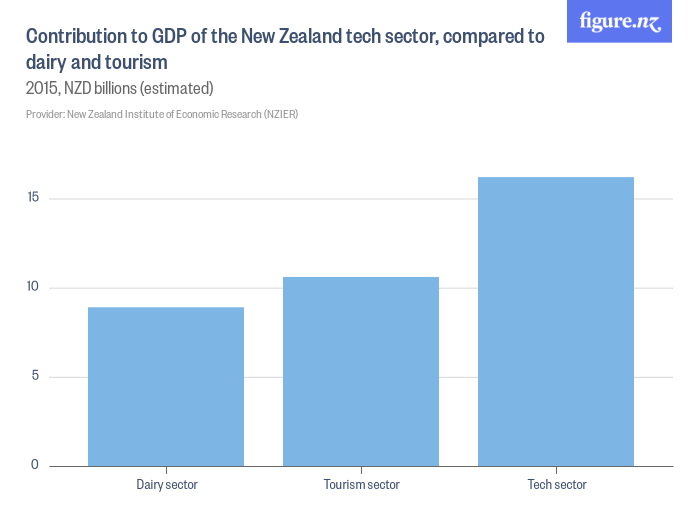 If we're honest instead of putting the boot into Aucklanders we should be proud of that Auckland is ranked the 8th most liveable city in the world by The Economist Research Unit in 2016 and 2017.
We produce world beating tech companies and film from our cities and our major city has the GDP of Wellington, Waikato and Christchurch combined at 37.5% national GDP.
We should also celebrate the achievements of our farmers. Food is one of our biggest export earners. In 2016, land-based primary production which includes agriculture, horticulture, and forestry earned $35.4 billion, half of the country's total export earnings of $70.9 billion. All Birds shows town and country can be an ingenious lot too. It doesn't have to be an either/or situation.
The bridging strategy: food
New Zealand should be a nation of foodies. What we produce should connect us.
We should celebrate our food in the same proud, unapologetic way France, Italy or Japan does. The regard in which we hold NZ food today is at best patchy. We have some success stories in pockets like Sauvignon Blanc or new kids on the block Te Mana Lamb. Yet we don't have a suite of trail blazers that turns the world's head. Colloquial Pavlova, Georgie Pie and Hokey Pokey ice cream cuteness doesn't cut it.
We seem to detest yet unconsciously retain anglo-saxon rituals like the Sunday Roast. Most of the time we have to learn from other countries and nationalities to teach us about the importance of food experiences, connection family and belonging. Food writer Lauraine Jacobs, in The NZ Land & Food Annual Vol 2 2017 (a book I reviewed here) tells us that The World's Best 50 Restaurants sadly do not include any New Zealand restaurants which gives us less of a platform to promote and showcase our food to the world and our many tourists.
Tourists come here for our scenery, not our food. We have a big opportunity to change this.
When we ask visitors what they've heard about New Zealand their answer is predictable and the same: All Blacks, Lord of The Rings and our scenery. We have a distinct brand of rugby and our tourism branding is world class. But we have little or no brand for our food.
Our issue is also our opportunity.
Imagine if we could command more premium for our food by getting closer to the consumer. If we could capture more of the $240 bln at the end of the value chain instead of the $38 b/n we do now at the start, we'd be able to pay more for public transport, roads, schools and hospitals. That's in every New Zealander's interests, not just food producers.
Food can sustain us not just nutritionally but financially and psychologically too. It could boost the kiwi psyche by providing more emotional diversification. Rather than defending and defining ourselves by rugby or mountains alone, we could celebrate and champion our food. We could all walk that bit taller and prouder knowing our food is globally respected.
A beautiful land produces beautiful food
Many commentators, including me, push hard for more provenance and terroir but perhaps the provenance story has to start in our own backyard where appreciate the produce from the land we all share and call home. Where we champion our produce as New Zealand food ambassadors when overseas. Back here, Massey University's NZ Food Awards and even down the road here with the Horowhenua Taste Trail are showing the way.
Our national cycle trail could be a food trail too offering unreplicable food experiences and Manakitanga.
The blame game from both sides has to stop. Digging in heels taking positions doesn't foster an environment for mutual gain, problem solving and creative solutions. I'm certain the newly appointed Primary Sector Council will have this on their agenda. This will supplement the last research done in 2017 which found 63% of rural respondents and 59% of urban respondents held positive views towards sheep and beef farming but less positive views towards dairy farming.
We're too small a country to be divided.
Rather than look for differences and positions between rural and urban let's look for a common ground and a shared vision: to be world-famous in food.
When we get this right, the world will love New Zealand even more.
---
St John Craner is managing director of Agrarian: an independent advisory whose clients are agribusiness firms who are under-performing in sales and marketing. His archived blogs can be found here where you can connect with him, or follow him on LinkedIn.