Dairy Report: Review may probe Fonterra's ability to bring pressure on farmers who it can identify as not acting in the industry's best interests through poor environmental or animal welfare practices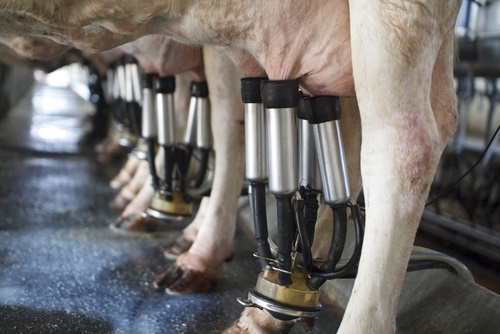 By Guy Trafford

Minister of Agriculture Damien O'Conner announced on Wednesday that the review Dairy Industry Restructuring Act (DIRA) was being brought forward from the scheduled 2020 review date.
The review is to be conducted by MPI in consultation with the wider industry.
The "Terms of Reference" have been published and dairy farmers and those involved in the industry will not be surprised at the focus areas which in the main are to investigate the key parts of the DIRA impacting on both domestic and international markets and the ability of Fonterra to be able to operate in a fair and economic manner.
Talking on RNZ the Minister stated that the review in fact may go wider than the initial DIRA and look at Fonterra's ability to bring more pressure on farmers who it can identify as not acting in the industry's best interests through poor environmental or animal welfare practices.
To date Fonterra can do some sabre rattling but has no real power to cut farmers off.
The Minister also said that some protection will still need to be in place for farmers in fringe areas for pick-up, which currently is a right but this may get weakened in the future.
Fonterra should welcome this review as in many instances they are operating with one hand tied behind their back; having to pick up potentially uneconomic milk, keep putting up more stainless steel to accommodate this milk, provide 'cheap' milk to competitors and welcome back farmers who may have jumped ship to other processors.
However, they did agree to these term when setting up the giant co-op. From a domestic consumer perspective, the Minister did highlight the relationship between Fonterra and Goodman Fielder where much of our domestic milk comes from. And while he provided no guarantees he did say this area will be examined closely to make sure the domestic consumers ability to access (relatively) cheap milk will need to remain. Although with the number of suppliers now providing milk to supermarkets there is perhaps less of an issue than there was.
Another area mentioned was what had happened to the internal Australian market when it was deregulated and the negative effect it had on the industry over there. So farmers shouldn't expect too wide ranging changes.
The report is aimed to be completed by February next year, before farmers are committed to their next season's processors.
With the ongoing focus on water usage on dairy farms, farmers may be interested in a no product that has been developed at Lincoln University and marketed as ClearTech through Ravensdown.
A new technology that aids in the separation of wash down effluent from the water that is carrying it, it has the potential to reduce effluent water being spread on to pasture by 42 billion litres nationwide. The saved water is able to be recirculated back through the system and re-used for washing etc.
The Minister of Agriculture has also "clarified" what was said by colleague Minister for the Environment last weekend, saying that the "cap on cow numbers" was a "misinterpretation".
At a Farmers Forum at Mystery Creek on Tuesday he said "There's no plan on [reducing] cow numbers at all. In fact, what we said to Greenpeace, who are thinking about asking for a moratorium, is that we don't buy into it.". It would be useful to all if the government could get its policies in order. While most farmers know there is going to be increasing scrutiny on their externalities, headline grabbing statements not based on government policy are not helpful to anyone.