After coming under pressure for not taking calves through to greater age and potential, MPB risks have now suddenly turned that on its head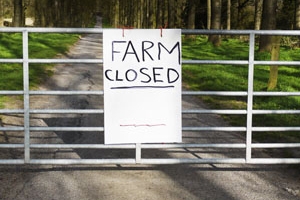 While the focus of the mycoplasma bovis disease deservedly has been focussed around the dairy industry the beef industry is inextricably connected.
It is estimated somewhere between 35%-40% of calves grown out on sheep and beef farms are derived from the dairy industry. After two years of growing, those dairy converts result in an annual bull kill of 463,000 head and a major share of NZ's 180,000 tonnes of beef exported to North America each year. This USA market is worth around $1.25billion of exports.
The question that arises looking forward is with the real risk of bringing MPB onto beef farms many farmers are going to feel major reservations about where their future animals will come from.
The risk of having animals which may go down with the infection will be one issue, however, the risk then is that MPI will 'shut the farm down' and the farm will cease to operate.
With concerns around the accuracy of the testing process which has been shown to be unreliable and the extent of the disease still not really known, potentially a large hole in the supply of animals to meet the demand of finishing farms may emerge. It is not as though there is a readily available substitute available.
Dairy farmers who supply calves to rearers who on-sell to finishers may try to assure the down stream growers of these animals that they have not got MPB but uncertainty around testing will certainly diminish these assurances. Given that calves are born at all hours of the day and night and their first instinct is to suckle, dairy farmers are unlikely to be able prevent the possibility of calves feeding off an undiagnosed infected cow. From there the calf joins his or her siblings in the calf pens and there the spread begins.
With this spectre hanging over both industries it will be likely that most dairy farmers will take the 'safe' route and put as many calves as they are able on the 'bobby truck' and only keep replacements from cows they can be sure have not infected calves. This is going to limit the supply of calves to a likely limited number of buyers.
Dairy farms that keep all their animals on farm all the time with no incursions from outside cattle, namely breeding bulls, will be in short supply and in great demand from potential rearers and finishers.
The irony with this issue around calf rearing is that the dairy industry has been coming under pressure for not taking calves through to greater age and potential. Having to take a conservative route to try and get the long-term gains of getting rid of MBP is going to push the development of an improved system around calves back a decade.
No doubt after a couple of seasons and hopefully with the arrival of a testing regime that can provide more confidence to the industries the calf rearing and bull beef industry will resume but, in the meantime, there will be a lot of nervous finishers and rearers.
For most sheep and beef farmers the MPB has put a cloud over what has been one of the best seasons for some time and all will be feeling for those in the dairy industry who have had their season turn totally upside down.
SHEEP
The store market for lambs has exceeded $200 ($212) in the North Island last week and the South is not far behind with Coalgate getting the $198 last week. Prices like these couldn't even be imagined two or three years ago when the districts were suffering under drought conditions and prices came down with it. Whether these prices will remain in the 2018-19 season, only time will tell, but to date there are no real negative outlooks on the horizon. A lift in the schedule of 10 cents per kg from most processors for lamb will help keep heat in the market.
WOOL
No big lift in the wool sale last week but still holding on to the price gains made in the previous weeks. Lambs wool is coming to the end of its season and hogget wool is barely making up the numbers but selling well.
BEEF
Unlike almost all the other pasture products, beef is distinctly sluggish and the indications coming out of the USA market are that, that market is not going to pick up any time soon. There are plenty of forward cattle coming onto the market and the price of weaned calves falling. US dollar aside, it may be a long wait for much positive news unless the Chinese influence really tips the balance.
DEER
Other products can only dream of a season such as venison has had with the $11.10 per kg still holding and velvet returns also giving strong returns