Guy Trafford (bravely) looks at the big international influences in markets important to sheep and beef farmers as they start thinking about next year's budgets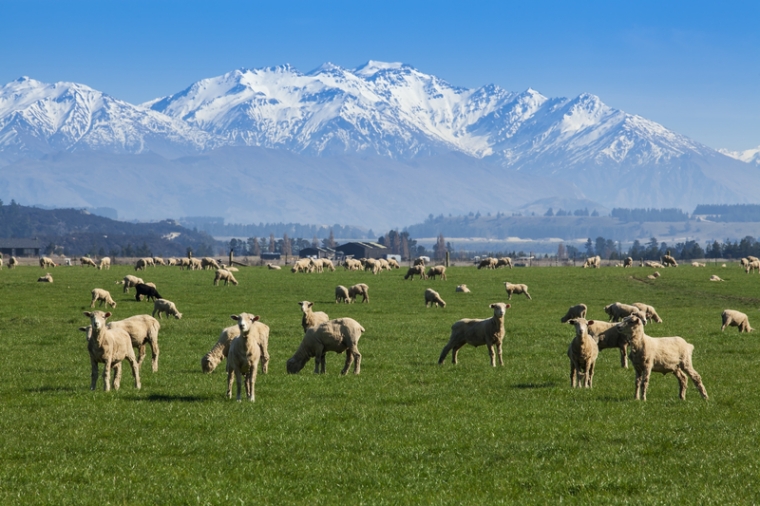 The financial year will be coming to a close for most sheep and beef farmers and I thought should be thinking about what next year may look like financially.
For most sheep farmers 2017/18 must rate as one of, if not the best in memory, at least once November and December were put behind. So how optimistic should budgets be for 2018-19 will be the next question.
Cattle prices seem to be a safer bet to predict with the USA market taking the bulk of new Zealand's product. Currently the internal indications for beef in the US are not that promising with a lot of product to come onto the market for the remaining periods of this calendar year. This mean downward pressure.
Which leaves what the US dollar's influence will be. Westpac last month came out with their dollar predictions and said they expected to see the Kiwi at 68 cents US later this year and down to 64 cents next year. They were spot on as the Kiwi went almost immediately to 68 cents, unfortunately it didn't stay there and bounced back up to the current 70.4 cents. However, early days yet and if the dollar does drop to 64 cents then prices seen in the earlier part of this season will be achievable. In 2017 the average Kiwi to US$ was 71.1 and to date for 2018 it is 72 so a drop of 12.5%, at 64 cents, must have a positive influence.
Roger Kerr in 2015 gave three main reasons for Kiwi vs US dollar fluctuations. They were the Whole Milk Powder price, New Zealand interest rates and the strength or weakness of the US $ vs its trading partners. In my view on all of those measures I fail to see the Kiwi weakening.
Fonterra is forecasting a higher WMP price, The Reserve Bank is unlikely to lower the OCR and with the potential for inflation creeping in may lift it later next year. So, these two under New Zealand control would indicate a par or strengthening dollar, par would be my guess. This just leaves the US economy. Given potential trade tiffs everywhere, my money would be on the US$ weakening. Given this background the prices paid for weaners this season may have been a tadge bullish as I don't see too many upsides in beef.
Sheep meat is more difficult to predict in my view. Exports are spread over seven major importing countries including the USA, Europe, China and the UK. In our favour New Zealand is the world's largest exporter of sheep meat closely followed by Australia and other countries trailing well behind.
With Australia competing with us for export space it is worth having a focus on where they're at. Australia's major export destinations are the USA and China, China and the Middle East are also destinations for the live exports which have featured on the news lately. In 2017 nearly 2 million sheep were exported live. Loath it or not, it is keeping a lot of product from competing with New Zealand product.
The other big driver in Australian agriculture is climate, as of this week the Predictive Ocean Atmosphere Model for Australia (POAMA), is predicting a relatively stable next six to nine months of climate. By that they mean that no El Nino or La Nina. However, regardless of these their average temperatures are lifting year on year. If the climate is moderate, plus the high wool prices that sheep farmers have been receiving of late on top of excellent meat prices is likely to mean more female stock retained and flocks expanding slightly. This may even show through this coming season with more lambs on the ground, climate permitting. The major influence weather is likely to have at this stage is on the size of carcass and time taken to achieve required weights. So, at the moment Australia looks to be competing strongly with New Zealand and this is likely to continue next season.
When looking at international prices i.e. U.K., Ireland, Australia and New Zealand, the North Hemisphere prices haven't changed dramatically - it is the 'Oceania' prices that have caught them up. Perhaps surprisingly UK sheep numbers have been increasing since 2013. Although, the EU in general has be been falling, approximately 1.4% in 2015-16 and given the UK makes up about 40% of the EU total means numbers have had a major reduction in some EU countries. Continued access to EU countries is going to be critical going forward and the discussions around a free trade agreement with Europe should bring very positive returns, although a year or two out yet. China and the USA are putting additional cream on the cake and hopefully the sabre rattling between the two doesn't upset this. Brexit has lowered the pound's value and should have reduced demand this year, and this transpired with last year's exports down 30%. On the back of the weaker pound the UK has increased exports by 25%.
On to the prediction for sheep meat? It would be a brave farmer to pitch returns at what have being achieved of late, however, there are some other positive factors at work. Internationally the negatives looking forward have been there for the last twelve months, no real changes there. Canterbury has about 40,000 hectares of new land being irrigated starting in 2019, this land is looking for systems to justify the investment.
On top of this, it is likely that there will be a reduction in bull calves reared, so more demand for lambs. Mix it all together and we have a best guess that schedules prices will be down slightly on this season, mainly due to the works not having to compete so hard as they were this year after the dry late spring and maybe stronger international competition offshore.
However, there will be stronger under-pinning's for the store market given the irrigated land available.