Guy Trafford interprets the messages flowing from Air New Zealand's decision to promote meat-free options on selected long-haul international flights. Meanwhile venison pricing breaks new ground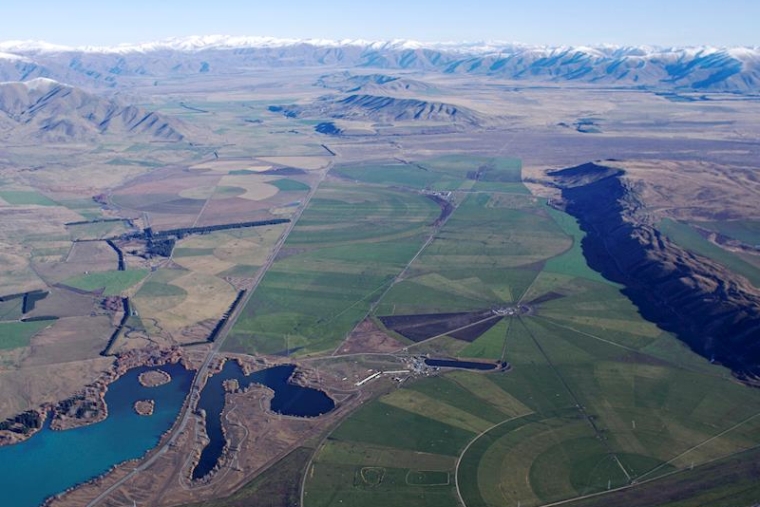 By Guy Trafford

Air New Zealand has had a history of, at least in appearances, of seeking to stimulate New Zealand tourism and the promotion of New Zealand. The image of its CEO trout fishing in one of our South Island rivers stills vividly comes to mind.
Prior to that period the air carrier also was on the receiving end of a major bail-out by the tax payer when its finances and future went pear shaped.
With that as a back drop it appears to have had a change of approach with it walking away from several regional air services which other smaller airlines seem to think they can make profitable and even seem to have managed to upset families from the Mt Erebus disaster with a recent advertising promotion. So, it perhaps shouldn't be too surprising that Air New Zealand are viewing the international traveller possibly at the expense of it 'core constituent'.
All New Zealand meat farmers will be somewhat perplexed at the news that our national air carrier has now trialled the meat free "Impossible Burgers" to invited journalists recently and intends to have it on the menu for its business class customers through until late October. In the past Air New Zealand, which is over 52% owned by the tax payer, has been an active supporter of New Zealand producers using local produce especially wine and sponsoring the ANZ Wine Awards.
However, in this case, the Impossible Burger is made by an American company with little connection to New Zealand and appears to be a marketing exercise at the expense of Kiwi support. Given the majority of international travellers come to New Zealand to experience among other things it clean green outdoors and imagery this shift to what livestock producers would consider the 'dark side'.
Criticism of the Air New Zealand decision has come from across board, from Acting PM Winston Peters to past former National Primary Industries minister Nathan Guy as well as industry spokespersons. Made from primarily vegetable products a 'google' search of its make-up did reveal one interesting ingredient, methylcellulose. This product which is a bulk forming laxative of which its main use appears to be to help people with constipation problems. It also comes with warning about who should seek medical advice before using, including pregnant women, those breast feeding and children under the age of six.
Perhaps Air New Zealand are sending a not too subtle message to New Zealand that the 'clean green image is not easily supportable, and it is finding other ways gain more traction? This also reinforces the importance to New Zealand food producers that they have to be squeaky clean in their food production for the same reasons. The criticism that the Simons Pass dairy conversion and now another land 'intensification' development due to be carried out next to Lake Pearson en route to Arthurs Pass have received is arguably justified. Both properties are passed by thousands of tourists weekly if not daily and seem to be flaunting New Zealand's clean green, environmentally friendly image. And while they both may have satisfied the Environment Court's requirements, they cannot be considered assets to the nation when tourism is vying with dairying to be New Zealand's most important 'export' industry.
SHEEP
Lamb had a small lift on the schedule this week, bringing the published schedule a bit closer to the winter contracts prices and what is being paid in the yards. Saleyard prices are holding at their strong levels with limited supply helping to maintain demand.
WOOL
Auction sales are over for the season and finished on a steady note. The finer segment certainly can feel the seasons has been satisfactory, although, coarse wool producers will hardly be rejoicing even though prices did pick up when China rejoined the market. The pause in the sales programme is rather brief with the new season starting later this week with the Napier sale on the 12th of July.
BEEF
The biggest movement on the beef schedule was for Cow meat lifting +15c with one South Island processor and at least two national processors lifting Prime meat by up to +10c per kg. Saleyard prices are also holding at reasonable levels but with feed pressure likely to be coming on may not be able to hold these levels for much longer.
DEER
Another +10c jump in the schedule from one South Island processor lifting the Ap Stag price to $11.30 will have many blinking. Just how high venison can continue to go has many scratching their heads. If Venison can achieve these heights it does make one wonder what the future potential is for other relatively (on a world scale) scarce meat, i.e. lamb. Many producers have in the past been concerned that rapidly rising prices to a product can turn consumers away and do more harm than relatively stable 'moderate' prices. But venison may be making observers rethink this approach.