Guy Trafford confronts the challenges of extensive milk regulations, and relates that to the incidence of Listeriosis and its fatal outcomes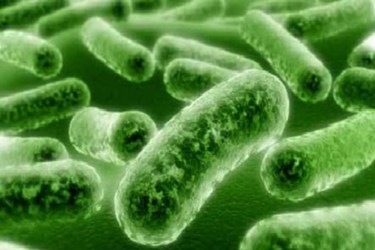 By Guy Trafford

Just when the M Bovis story appeared to have quietened down another twist has appeared, although this may not be what the headlines intimate.
Earlier this week, it was reported Alfons Zeestraten, the farmer MPI appeared to consider to be at the centre of where M Bovis started, was to appear at the Invercargill District Court. The charges relate to the importation of machinery; Zeestraten has stated that he is innocent of the charges. MPI have refused to comment on the case. If the charges are indeed unrelated to the M Bovis outbreak MPI would be doing everybody a service in stating that, given the emotions and interest surrounding the disease, and stop a lot of speculation.
On to more normality, the price of milk to consumers has reared its head again, this time with Chris Lewis Federated Farmers Dairy Chair leading the calls to boycott supermarkets and support corner dairies who he finds sell it far cheaper. New Zealand has the third highest milk consumption per head of capita, however, our milk prices appear to be driven by the highest price able to be gained on the international markets. Consumers point to other countries that can sell milk at a considerable discount to what is charged in New Zealand.
However, the playing field is not even, and most northern hemisphere countries have subsidies in place to make sure that milk keeps flowing at a reasonable price for their consumers. Consumers here can accuse supermarkets of rorting the system and no doubt they make every attempt to maximise profits, but as consumers have an aversion to seeing farmers receive subsidies they can't have it both ways. Farmers just wish they could see more of the milk value flow back to them. With only about 33% or less going back to them they cannot be accused of being the culprits in this case. The question I always find interesting is how green top trim milk cost the same as full cream (or close to it) when 90% of the goodies have been extracted.
The only milk products I consider are being sold far too cheap are the artisan cheeses, yoghurts etc. normally found at farmers markets. Given the incredibly high level of compliance costs to get there and maintain a presence (speaking from experience here) it is surprising that any milk products are made at all. Apart from the normal annual checks of milk harvesting Risk Management Plans (RMPs'), there are full environmental testing of processing rooms on a monthly basis. Each product new to the market has to have the first five batches tested. If pasteurised milk is sold, every batch has to have a phosphatase test to ascertain the pasteurisation process has been complete. Then you have the local body compliance fees to allow to sell food products, plus the weekly cost of the market and so it goes on. For some late night reading I examined MPI's "Foodborne Disease in New Zealand Report 2016" determined to find what a load of nonsense the overzealous testing regimes are and if as rumoured are just set up to protect the reputation of New Zealand's dairy trade. However, I came away feeling a bit chastened.
With regard to dairy products, the top of the pile of a whole series of potential diseases sits Listeriosis. Initially I was feeling quite smug with my attitudes as the incidence of Listeriosis in New Zealand is low, especially when compared to other diseases such as Campylobacter and E Coli. Unfortunately, when I got to the chart showing the number of deaths attributed to food borne diseases per year the situation changes dramatically, and nothing comes close to listeriosis. From the years recorded 1997 – 2016 Non- perinatal listeriosis deaths were 33 and perinatal deaths rose to 48, a total of 81. The next closest source of foodborne deaths was Salmonellosis with 20.
Anyone involved with the processing of milk products is aware of the strict cleanliness regimes that need to be adopted. From my perspective it has been to reduce the risk of food recalls and the like when testing shows a breech.
Now, however, I will be operating from a different and likely more motivated perspective as the stakes are high. An irony though is that the last public recall of food products due to listeriosis I'm aware of was for fresh salad products imported from Canada.