The necessary detail of what the targets will be for agriculture GHG reductions are getting proper attention finally. Market price signals generally positive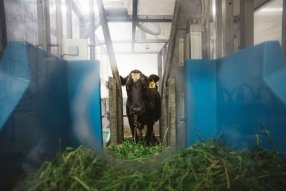 By Guy Trafford

Just when farmers were breathing a collective sigh of relief over methane gas liabilities - related to the fact that methane has a 12-year half-life and therefore should be treated as a flow greenhouse gas rather than stock (building up GHG in atmosphere) - another report has come out arguably taking a middle road.
Dr Andy Reisinger, deputy director of the Agricultural Greenhouse Gas Research Centre (AgGGRC) has modelled that holding livestock methane levels to their current levels would not do anything to help reduce atmospheric carbon levels and a reduction of 20% of 2016 methane levels is required.
Farming leaders seem prepared to accept these levels in the interest of reducing climate warming and a 20% reduction target is a lot better than 100%.
Where it is going to get interesting is how the different sectors are asked to respond. Sheep, beef and dairy as the major livestock industries all have quite different emission profiles.
The initial discussions around GHG emissions were pegged to 1990 levels. At that time New Zealand sheep numbers were around 51 mln (not quite apples with apples as weights and productivity have increased since then but still indicative). Since then numbers have dropped to 27.6 mln by 2016. However over the same period dairy cow numbers have increased from 2.4 mln (plus replacements) to 4.86 mln (plus replacements), also with increases in productivity.
Since the 1990/91-year (which was internationally considered to be the base year for calculating GHG emissions) dairy has approached double of its base year.
But when sheep are examined the reverse (almost) has occurred with sheep numbers now only 65% of the 1990-91 season
If, as Dr Reisinger implies, the 2016 year should be the base year then the reverse livestock trend may occur (difficult to be too exact at this stage as numbers are still to be published). However, the timing of when the base for the reduction period is critical and depending upon which industry you belong to will have a major influence on farmers attitudes. Dairy since 2012 is reducing numbers whereas this year it is possible that we may see a lift in sheep numbers. A lift in hogget (1-year sheep) numbers last year looks like it may see breeding sheep numbers increasing. So, is it fair that both industries are treated the same? They are both involved in livestock, however, the GHG profiles over time have been quite different.
It is also worth looking at what has happened to New Zealand's gross GHG emission over the 1990-2015 period (closest numbers available). Total emissions have increased by a whopping +24%. Agriculture (mostly livestock) over the same period have increased by +16%. Of the major emitters, agriculture makes up about 48% of the total; then of the 24% increase only 8% can be tracked back to agriculture.
However, energy production (includes transport) has increased by +36.7% (of a 25% share) and industrial processing by a massive +47% (of a 7% share). Waste has actually decreased over this period which is why the numbers don't make up the +24% increase.
Murry Sherwin, the chairman of the Productivity Commission, has stated that the Commission has also looked at the methane question and they have come up with a suggestion that it should be treated differently to other GHG gases, again due to the flow verse stock issue. They believe that one approach could be providing quotas under a cap which can be traded as a possible approach. This is a similar approach to nitrogen leaching in the Lake Taupo catchment. Along with that it was also suggested that a doubling of the current afforested area is required to help mop up excess GHG and get New Zealand closer to the Zero Carbon status.
The good thing is that long overdue conversations are now starting to happen, but the delays have meant New Zealand is in catch up mode and good decisions tend not to happen in haste, but this is one issue where time is important.
Markets
Deer
It has finally happened and in the south venison has taken a step back from its unrelenting progress as buyer resistance has meant one of the processors has cut -10 cents of the schedule. However, given the North Island processor has increased its venison schedule by +15 cents the reason for the cut do have a hollow sound.
Sheep
Lamb has taken further small steps forward with another schedule increase, but mutton got a chop of -15 cents. Saleyard prices have also had a softening but as the old season is coming to an end, time is running out to finish lambs and dry ewes and culls will take until the docking sort up brings more out to get a good gauge on that market.
Wool
The fickle nature of the wool industry continues with further lifts in the market by up to +10%. However, given the recent history, unless there are some fundamental changes to the industry going up tends to mean you're getting closer to the next fall.
Beef
Given the time of year, reasonable numbers of cattle have been coming forward, however, prices haven't been breaking any records. Holding, would categorise most of the beef markets. The schedules however, are getting close to the best of the season which were in mid -winter last year.
Arable
It's worth mentioning the good returns that the base arable crops of barley and wheat are achieving at the moment. Both sitting around the $430 per tonne. Driven by demand, especially with the Fonterra driven swing away from PKE, although, even PKE has jumped from around $280 per tonne in July to approaching $350 currently.
Dairy
With the drop in the Fonterra forecast payout to $6.75/kgMS dairy farmers will be keeping an eye on their budgets to make sure there are no cost over-runs. There is likely to be plenty of commentary on the milk payout before this season is over.