Guy Trafford assesses the mess the US dairy industry is in from the recent unintended consequences of bad trade policies. He also reviews Canterbury dairy farm sales activity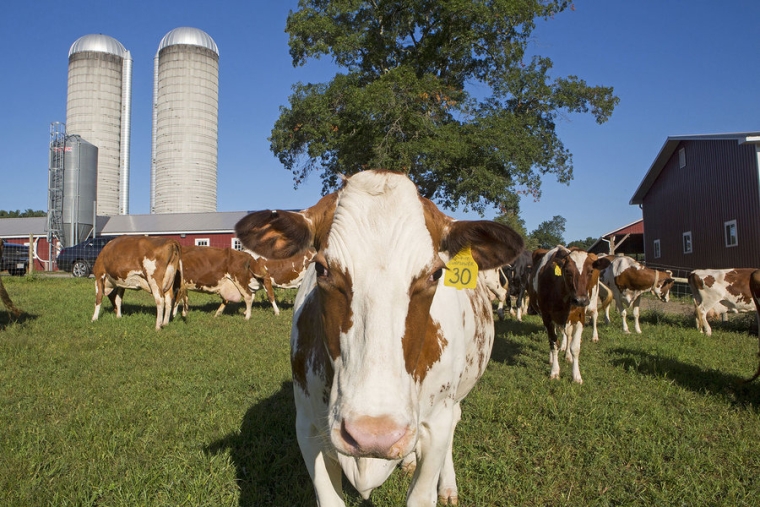 By Guy Trafford

While most involved in New Zealand dairy farming are aware that around the globe nobody appears to be getting rich in the industry, some interesting figures have recently come out of Wisconsin.
It is the second largest American state for dairy production based upon cow numbers currently, and it is notable for the wrong reasons.
Between January 1st and August 31st this year 429 farms have closed down. This is likely to exceed the record year for closures of 2011 when 647 farms closed. While many of the closures are at the smaller end of the scale - less than 100 cows - an increasing number are larger and over 300 cows. The reasons given for the closures are the low returns and growing debts over successive years.
The total state cow numbers are decreasing from a high of 1.278 mln cows down to 1.275 mln. However, overall the US has been increasing it's dairy herd from a low in the last 20 years of 9.01 mln cows to 9.392 mln last year. When individual cow production is examined the (over) supply problem multiplies.
In 2004 per cow production was 17,763 lbs (approximately 565 kgMS) to 23,230lbs (approximately 739 kgMS) in 2017. When the addition 174 kgMS is multiplied by the additional 390,000 cows an additional 68 mn kgMS is dropped on to the market. And this at a time when per capita consumption in the US is falling.
Since 1992, according to the USDA, the number of licensed dairy herds nationally have fallen from over 131,000 to 40,000. So, the big get bigger and this model appears to follow the mantra production at all costs and try and be the last left standing.
Within Wisconsin, despite Trumps twitter attacks earlier this year on the Canadian dairy industry and its government support, the Wisconsin Farmers Union hosted Canadian farmers who came to the state to discuss supply management where limits are put on production to maintain farm profitability as a potential way forward. With a different approach, US economist Dan Basse believes until the China versus US trade war is settled, nothing is going to be solved in the dairy industry and at the moment he believes China has the upper hand. "We need to get that Chinese market open for US dairy products if we're going to see an end to this whole thing. The way the administration is negotiating, we have no idea when that'll happen," he said. From a New Zealand perspective this is not a solution that sounds healthy for our China dairy relationship.
While the uncertainty over the trade war outcomes may have dampened China's enthusiasm to purchase international products, at least at the moment we have an advantage over US exports there.
On a different note, real-estate company Collier's have released their latest review of dairy farm sales through Canterbury for the period from December 2017 to April 2018. Perhaps the most interesting fact to come out has been the consistency of numbers of farms sold. At 15 farms for the period the number is close to the average for the last ten years, although the data shows two outlier years of 2009/10 with only two sales, but made for in the 2013/14 period with 28 sales.
Prices per hectare have come off the high of $47,852 also in 2013/14 and for the last period are sitting on $43,788 - close to but slightly below the ten year average. Within the latest period it is worth noting that all finance has been sourced locally likely indicating that new buyers are kiwi residents. Prices for kgMS showed an average cost of around $35 with a range from $29.23 up to $40.69 but with most sales congregated around the $33-$36 range. All properties were irrigated with a preference to irrigation scheme based nutrient consents was observed also. The comment was included in the report that "dryland" properties are valued at between $17,500 up to $27,500 per hectare. Which leads to a mention that Stage 2 Central Plains Water is starting to flow. For most farmers signed up, not before time although the Canterbury Plains are still looking green.
There is more information here.