Keith Woodford describes how MPI continues to depict the Mycoplasma bovis story in support of their preferred narrative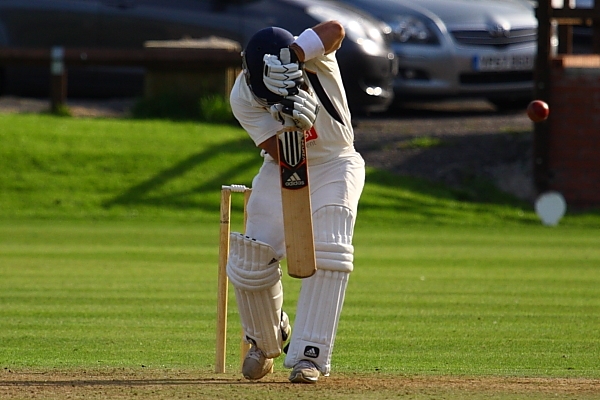 By Keith Woodford*

MPI is currently reporting a positive story about Mycoplasma bovis eradication. There is indeed good news to report. But in cricket terminology, the communication team needs to play with a straight bat.
I found myself to be a topic in MPI's latest announcements. According to an anonymous MPI spokeswoman, I have made claims questioning the time of arrival that I have declined to back up, despite multiple requests. That is a falsehood. The MPI bat is not straight. I will return to that topic further down, but first the big picture.
Over the last six weeks, there have been four new infected farms detected and three new trending-positive (RP) farms. Some of these are large dairy farms and they have led to a new string of traces. Accordingly, active trace farms have increased from 208 to 245. There are also many hundreds of surveillance farms.
Numbers do not always tell the full story. For example, MPI is confident that infections are now being picked up earlier in the infection cycle. This gives MPI increasing confidence the battle can be won against this tricky organism.  Let's hope the confidence is not misplaced.
MPI states that it still does not know how the organism got here but it is increasingly confident that it was not here before December 2015. MPI has previously stated that the earliest evidence of the organism being in New Zealand is on the Alfons Zeestraten farm.
If those statements are correct, then it is remarkable how quickly the organism travelled thereafter. I do not totally discount that possibility, but it is challenging to join up all the dots around that. One of the publicly unstated possibilities on everyone's mind is that it was a multiple strike from imported semen.
I have provided MPI with names of six farmers with infected herds, where the facts challenge the dominant narrative from MPI. I have suggested a discussion about the specifics. However, MPI says that it is bound by privacy and cannot discuss specific cases.
My own interpretation of the law is that they could easily, if it was considered to be in the public interest, discuss these cases with me, with appropriate agreements as to confidentiality. Also, I have offered to obtain privacy waivers from the farmers. These farmers themselves want to know what I can find out about their own cases.
I now refer back to the statement by the anonymous MPI spokeswoman "that MPI had invited Woodford on several occasions to provide evidence to back up his claims but he declined to do so".
Two weeks ago, I spent two hours in a teleconference with four senior MPI scientists, including their chief scientist. Many months ago, I also provided evidence to their Intel team, and I was subsequently informed that some farms were placed under surveillance as a result of this.
Right now, I am on the other side of the world on another project. Once back in New Zealand I will again be available at any time should MPI wish to visit me.
So why does MPI then say that I make claims but decline to provide evidence?
The key reason is that MPI, within their Command and Control operation (their term, not mine) has identified a need to maintain 'social licence' for the eradication program. That leads to attacks on people who question the official narrative. As someone else in MPI said to me, if they admit to uncertainty then it will be interpreted by the public that they are 'clueless'.
Ironically, in science we teach that progress is made by acknowledging uncertainty, as an essential component of testing hypotheses and increasing our knowledge. One of the first lessons as educators that we teach postgraduate students is to not over-reach with conclusions, and to seek out and acknowledge evidential weaknesses.
At this stage none of us know for sure when or how Mycoplasma bovis arrived in New Zealand. For a while, MPI was focused on the notion it came in through animal drugs. However, that line of inquiry has gone cold.
I make no specific claims as to when or how it arrived. But I do say there are multiple strands of evidence to be investigated and it is dangerous to be too confident about anything.
The anonymous MPI spokeswoman also says that MPI has access to information that I do not have. That is indeed true. However, I have the benefit of talking to many of the affected farmers for many hours, by phone and in person. Also, eliciting information from farmers has been part of my stock-in-trade for forty years.
When talking to farmers, I often ask them whether MPI is aware of specific points. Sometimes the answer is 'No'. When I ask why is this so, the typical answer is that it simply did not come up in discussion, or sometimes that the MPI official did not seem interested in those details.
Amongst all the pieces of conflicting evidence, I have space here to only focus on one, and even that just briefly. But with MPI, I am happy to discuss them all.  
The first Hawke's Bay farm to go positive was from a forward trace from a farm near Oamaru. That Oamaru herd, owned by a sharemilker, was suspect but it has never gone positive despite repeated testing. So where did the Hawkes Bay infection come from?
Eventually, MPI decided to back-trace all the other animals on that Hawke's Bay farm. Some of the back-traces landed in the South Island and one of these source farms was found to have a high infection rate in rising one-year, rising two-year and also adult cattle. That suggests the organism had been there for some time to cross-infect those groups. But how did it get there? The farmer thinks it was via semen. Neither he nor I can see evidence of a recent link back to what MPI sees as the original 'index farm' in Southland.
So, I call this farm a puzzle farm. There are at least six such farms.
MPI Command and Control hates my use of the term 'puzzle' and they tell me, in writing, that there are no puzzles. But the tracing behaviour that MPI is now taking, guided by their Intel section, tells me that they are testing the hypothesis that it might have arrived in semen at least as early as 2014. I applaud that testing.
In fact, I know from the farms they are testing that they have been exploring that possibility for quite some time. So, the Intel team and 'Command and Control' do not always beat to the same drum. One team acknowledges more uncertainty than does the other.
The bottom line is that MPI does not think that the public can handle uncertainty that might threaten the social licence. In contrast, I believe credibility depends on total transparency.
Currently, MPI is also struggling mightily with the compensation payments. The official narrative is that farmers are getting paid. The reality is that it is only easy claims, and typically the smaller claims, that are getting paid. There is huge farmer stress among those who are affected. I will have more to say on that.
---
*Keith Woodford was Professor of Farm Management and Agribusiness at Lincoln University for 15 years through to 2015. He is now Principal Consultant at AgriFood Systems Ltd. His articles are archived at http://keithwoodford.wordpress.com. You can contact him directly here.