Guy Trafford reviews the latest auction and milk payout changes, Westland's restructure update, M bovis eradication costs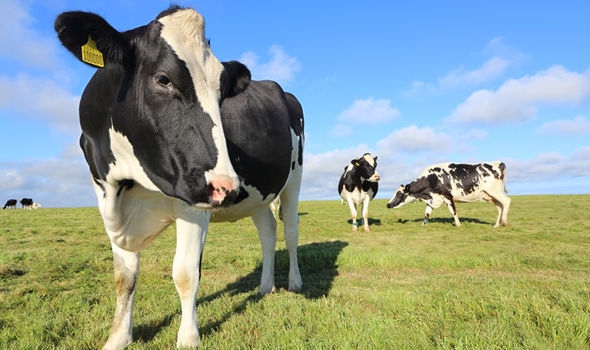 By Guy Trafford

What commentators had predicted to happen has occurred with the latest Global Dairy Trade auctions having a bounce back, be it a minor one. With New Zealand the only major dairy producer have an above average season the lack of supply eventually should have meant prices would stop sliding and hopefully lift.
The latest result was a 2.2% lift overall with all products lifting with the exception of cheddar which dropped by -2.2%. Whole milk powder rose by 2.5%  and butter rose by 2.7%.
Depite the lift Westpac are still sticking to their guns in believing the Fonterra forecast of $6.25 -$6.50 as of Wednesday and believe $6.10 is where the season will finish up. They aren't alone in predicting further falls.
Now Thursday: the expected drop in Fonterra's forecast has occurred with the co-op dropping its price prediction to $6.00 and the share payout remains at 25-35 cents. One of New Zealand's iconic brands owned by Fonterra is also to go with the Tip Top ice cream being sold off. Continuing the bad news; the co-op's first-quarter revenue came to $3.8 billion, down 4 per cent.
Westland Milk review update
We will have to wait a bit longer to hear what may be the future for Westland Milk. Chairman Pete Morrison told shareholders that on the strength of the indicative proposals, the board will go to the next step of the review process.  The board will now assess the initial proposals with the intent to move forward with a selected number of parties into a detailed due diligence and final proposal process.  He said the next update to shareholders will be in March 2019. What many are expecting is that a cornerstone shareholder who can provide a decent lump of development capital may be brought on board.
How industry will pay for M Bovis eradication
A decision has been made on how industry will meet the 32% balance of the M.Bovis costs. The dairy industry will wear the bulk of the costs supplier 94% of the 32% which over the 10 years it is expected to take to fully eradicate the disease. This comes to approximately $272 million which is likely to be funded by a levy on milk solids.
Chair of DairyNZ Jim van der Poel said as an indication a 2.6 cent levy over three years would fund the costs up to now. It is expected eradication costs will reduce in future years, so the levy may reduce and /or may finish with the completion of the programme. This rate works out to about $4100 per year for an average size dairy farm.
Beef and Lamb NZ Chair Andrew Morrison said the beef industry will contribute around $17.4 million over the next 10 years. Beef farmers could begin with a levy of up to $4.80 per head for the first year, reducing to around $1.70 for year two, and then reducing steadily and significantly as the response went on. However, both sectors need to consult with farmer members before any decision on the final amount of the levies are agreed upon.
The Ministry for Primary Industries' (MPI) latest situation report on the eradication response has the total number of infected properties at 75, with 33 of these being "active" infected properties – where they have yet to be depopulated, cleaned, and have their restrictions lifted.
Looking at the number of bobby calves slaughtered in the past season was perhaps a little surprising in that numbers were not as high as I for one expected. Over the 12 month period from October 1st to September 31st MPI data shows a lift on last year of 60,000 from 1.73 million to 1.79. For the last three months the numbers were even closer with only a 34,738 difference between the two seasons. The reality is that if M.Bovis had not broken out less calves would have likely been slaughtered than the previous year as farmers move into more cattle, seemingly at the expense of sheep. Previous years bobby calf kill numbers for 2008, 2015 and 2016  were respectively 1.51 million,  2.17 million and 1.93 million. At 1.7 million and if we assume 4.86 million cows and calving at 85% live calves then New Zealand dairy farmers still send around 39% of all calves born to the meat processors. The UK as a comparison retains over 80% of male calves in the meat system and they still believe they have a problem.