Guy Trafford finds that innovation in markets we don't have a cultural affinity for is possible, despite Fonterra's China mis-steps - and it will essential to capture better returns for producers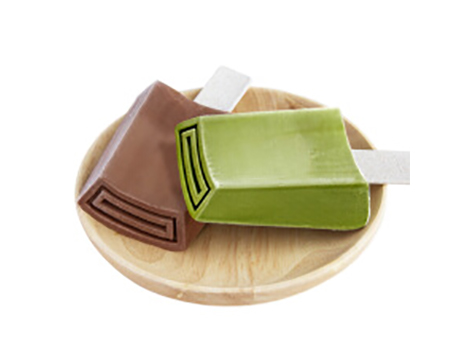 By Guy Trafford

In an increasing complex world where the tastes of the consumer could be said to be fickle at best, it seems increasingly that innovation is one of the keys to be a successful food and beverage company.
Chinese tastes often don't follow the same pattern as the Western palate and purchasing patterns also follow a different rhythm with internet driven occasions having a large influence over buying decisions.
A dairy example of this is Chicecream.  A product made and owned in China which developed a novel 'tile' shaped ice block which become an instant success with subtle flavours. During last years Double 11 shopping event its daily sales exceeded US$682,000 with individual prices upto US$10 per ice cream block., leading to it becoming the best-selling ice cream brand.
Its CEO Frank Lin recognises that for 'overnight sensations' to remain popular strength has to be built around the brand and while the internet is a great launching pad the brand and product needs to enter the mainstream as well. A useful message coming from Lin was the four steps required to evolve a brand from an internet viral to an established one.
Find the factors that attract customers most, and strengthen them
Find the aspects consumers are not happy with and work with these
Consolidate consumers trust
Craft new narratives with new products to keep the product fresh.
It seems these are underpinnings many New Zealand exporters could learn from. Our production history has not prepared us particularly well for innovative foods with ships leaving our shores filled with lamb and mutton carcasses, great slabs of butter, latterly milk powder and whole ships stacked high with timber.
We have fortunately made some steps forward with more chilled and added value products but the 'success' of our primary industries has been largely built around being able to produce bulk products relatively cheaply and with good food and product safety attributes, but which we still largely sell with the majority of the value still to be captured.
Unfortunately, Fonterra's foray into the added value arena has not ended well with poor selection of partners and now at the point of selling off one of New Zealand's leading ice cream brands.
The question needs to be asked was the policy of going down the partnership route into new(ish) territory wrong or was it the poor decision-making post that decision that was wrong. I would suggest that it was more of the latter.
If New Zealand wants to flourish and build or at least maintain its standard of living it needs to adopt more innovative and consumer focussed products and take a lesson from the Chicecream manual. The reaction to the poor annual returns by Fonterra while being a natural return to basics are not going to provide the lift in returns New Zealand farmers are going to require going forward into a new age of compliance and regulation.
If doing what we are doing now is considered satisfactory we may be able to maintain that with the status quo if we're lucky. However, other countries, including China are not going to sit around watching opportunities go by and New Zealand's supply of raw product to other firms allows them to maximise opportunities at our expense.
So for Fonterra, drawing breath now to re-evaluate its options may not be a bad thing, but don't sit on your hands for too long as the world will rapidly move on and the step up required to get into the added value arena is only going to get greater.