Rabobank says the sudden serious pork supply problem in China will raise demand for other meats through the whole Asian region, likely benefiting New Zealand beef suppliers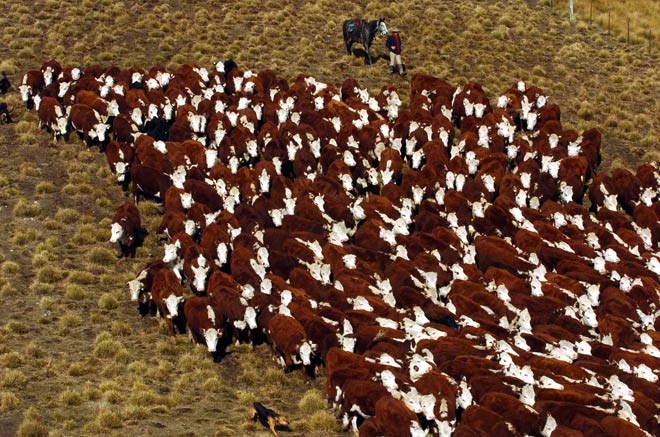 Content supplied by Rabobank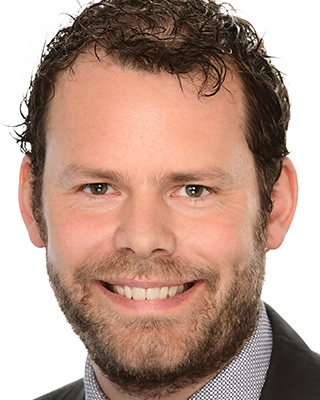 African swine fever (ASF) is now widespread across China and has the potential to substantially shift Asian meat trade, impacting importers and exporters, according to Rabobank's latest global Beef Quarterly report.
And with significantly lower Chinese pork production set to leave a supply gap which will need to be filled by other meats, Rabobank's animal proteins analyst Blake Holgate says New Zealand beef exporters are well positioned to take advantage.
Following the outbreak of the disease in August last year, the report says the Chinese government undertook a number of measures to combat its spread including the strengthening of border controls with one possible vector for spreading ASF suspected to be the unofficial trade of goods.
Mr Holgate said this action at the border was suspected to have led to the recent dramatic fall in unofficial meat trade.
"Prior to ASF, unofficial bovine imports constituted a large volume of total meat imports, and, as a result of the stronger border controls, it was reported that the government arrested a number of meat smugglers in late 2018," he said.
"Rabobank believes the increased enforcement measures have led to a sharp decline in the volume of trade through unofficial channels in the last quarter of 2018."
The report says increased border enforcement has also affected pricing across all Chinese meat products.
"With the border now more heavily policed, all meat products are impacted and this material decline in the volume of unofficial product is having an impact on meat prices,' Mr Holgate said.
"Despite a 50 per cent increase in beef imports and a 1.5 per cent increase in domestic beef production in 2018, beef prices in mainland China have been rising."
New Zealand opportunities
Mr Holgate says stringent policing of China's borders is expected to continue through the first half of 2019 creating further export opportunities for beef exporters, like New Zealand, who solely operate through official channels.
"In recent years, more and more of New Zealand's beef exports have found a home in China, and, in quarter four of last year, China overtook the US as New Zealand's single largest export market for beef products," he said.
"Given New Zealand's favourable market access arrangements with China, and well established formal trading relationships, we are very well positioned to meet additional demand from China for beef imports over the coming months," he said.
Other key global developments
In addition to ASF, the report says the recent USDA decision on Lean Fine Textured Beef, Brexit negotiations and February's floods in Australia are three other important developments which will impact global beef markets over the course of 2019 and beyond.
"In December, the USDA reclassified Beef Products Incorporated Lean Fine Textured Beef (LFTB) to now meet the definition of ground beef," Mr Holgate said.
"This means LFTB can be incorporated into lean beef without separately disclosing it and this will provide opportunities for better use of fattier grades of trim and will influence the demand for leaner trim."
Mr Holgate said the outcome of Brexit negotiations also had the potential to significantly impact beef markets given the UK is a big importer of beef from the EU-27. "Rabobank's view is that UK beef imports will change little, if at all, during 2019, however, a hard Brexit will bring changes over time as beef exporters compete to access the relatively high-value UK market," he said.
The report says a further development likely to affect global beef markets is the fallout from the recent floods in Australia which have impacted approximately 13 million hectares of Northern Australian cattle country.
"It is estimated there were approximately one million cattle in the flood area and, while the number of stock losses is not known at this stage, it is likely that these losses will impact the volume of Australian beef exports over the remainder of 2019," Mr Holgate said.
Softening prices forecast for New Zealand
Mr Holgate says a shortage of supply, combined with improving US beef prices and strong Asian demand has seen a modest improvement in New Zealand farm gate beef returns since the start of 2019.
"Prices have held up well in recent months, however, we do expect to see some softening of prices over the coming quarter as domestic slaughter rates pick up," he said.
"Dry conditions over the last month have started to limit feed availability in some parts of the country and will likely see farmers offload increasing number of cattle. We also expect to see New Zealand dairy farmers start to cull non-productive cows in coming months and this will further increase the supply of cattle to processors."
In addition to strong export growth into the Chinese market in the latter part of 2018, the report says New Zealand beef exports into other Asian countries also grew significantly.
"Beef exports to Taiwan were up by 11 per cent in the last quarter of 2018 and up by 58 per cent to Japan for the same period," Mr Holgate said.
"With Japanese tariff reductions on New Zealand beef under the CPTPP taking effect from the beginning of 2019, it is likely New Zealand exports to the Japanese market will continue to grow."