The Trump tariff wars may ensnare agriculture in a way to impact dairy products, just as some analysts see upside to farmgate payouts. DairyNZ tries to stay ahead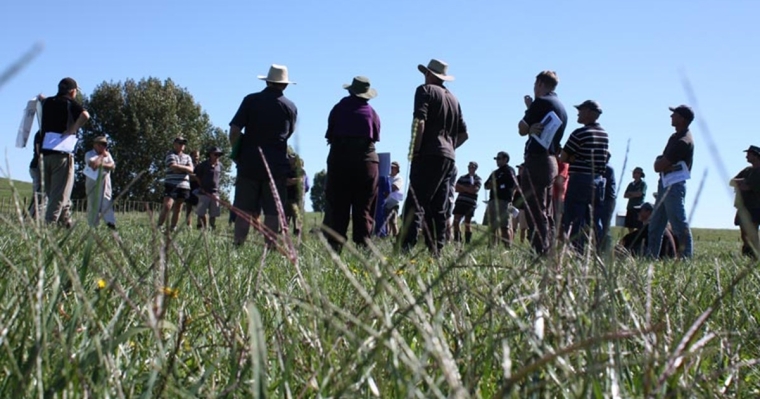 Just as the US versus China trade impasse is showing signs of thawing President Trump has turned his attention towards the EU. He is seeking somewhere in the vicinity of US$11 bln in tariffs as part of his drive "to make America great again".
While the main focus is on subsidies applied to Airbus which is putting Boeing at a disadvantage and have been on the boil for up to 15 years, Boeing currently need all the help they can get.
Where does agriculture fit into this? The tariffs are not confined to just planes and motorbikes but cheese and wine are also being dragged in, mainly it seems to prove a point.
As the US is the largest importer of cheeses worldwide any reduction on imports due to higher costs being imposed upon consumers will be felt elsewhere. So, we may see more top end European cheeses around New Zealand if the trade issues cannot get sorted soon.
While the EU issue is small compared to the $360 bln spat with China, but given Mexico and Japan are also on the wrong end of Trump's attentions, in total they a effecting global confidence in international trade.
Adding to the uncertainty is of course Brexit with UK PM off to Brussel's to try and negotiate yet another extension - this time to the end of June. The general response is that she won't get what she wants but a reduced time period.
The EU is also keen that the UK does not go down the 'hard exit" line as that will be disruptive to all parties. So, the wait for a resolution continues.
Higher prices
Westpac in their latest update are predicting a downturn in agricultural commodities trade but the fundamentals are still strong. They predict a >$6.40/kgMS price from Fonterra for this season and around $7 for the 2019-20 season.
They also a picking Fonterra being too conservative in their milk production outlook and believe this year's total will be very close to last seasons and that will put some temporary downward pressure on the GDT.
More on back-to-basics
Fonterra has put some flesh on its back-to-basics approach and using New Zealand's "heritage and provenance" as its marketing theme. Sustainability will be at the core of their approach and will encompass not only the environment but also animal welfare and people.
Co-operative affairs managing director Mike Cronin said. "Sustainability is about more than the environment. It's about looking after our people, caring for animals, adapting to changing customer and consumer expectations and respecting the communities and land where we live and work."
To date farmers who are able to show that they have been successful in going the extra mile in achieving sustainable goals will be rewarded with suggested 'prizes' such as farm signs, plaques and Farm Source dollars to purchase some exclusive products. However, no price premiums have been put on the table as yet, although for those not meeting the minimum standard the current de-merit system will be strengthened.
Some farmers were reported saying that they believed it will be difficult for the co-operative to stratify its milk payments in the way a corporate like Synlait can do. If this is the case, then it starts to beg the question that if the co-op can't 'add -value' and also can't target farmer suppliers with premiums then the benefits of being so large start to be questionable.
Future perspectives
Fitting in with Fonterra's new direction DairyNZ are beginning their Farmer Forums through-out the country in April and May. DairyNZ says. "The forums will show how we can stay ahead and the science that is being worked on to ensure we meet environmental and animal welfare goals. New Zealand farmers are committed to looking after their cows, people, land and water, and the forums will help them farm with confidence."
The theme of the forums is Future perspectives – local and global impact. There will be a range of speakers varying from venue to venue.
DAIRYNZ FARMERS' FORUMS 2019
Locations; 
1.    Timaru, 17 April, Southern Trust Events Centre, 9:30 am - 5:00 pm
2.    Westport, 7 May, NBS Theatre, 9:30 am - 5:00 pm
3.    Stratford, 14 May, TET Stadium, 9:30 am - 4:40 pm
4.    Rongotea, 16 May, Te Kawau Memorial Recreation Centre, 8:30 am - 5:00 pm
5.    Whangarei, 22 May, Toll Stadium, 9:30 am - 5:00 pm