Guy Trafford says that rather than running a pointless blame-game, we need to discuss the choices we have if we are to leave the country in better environmental shape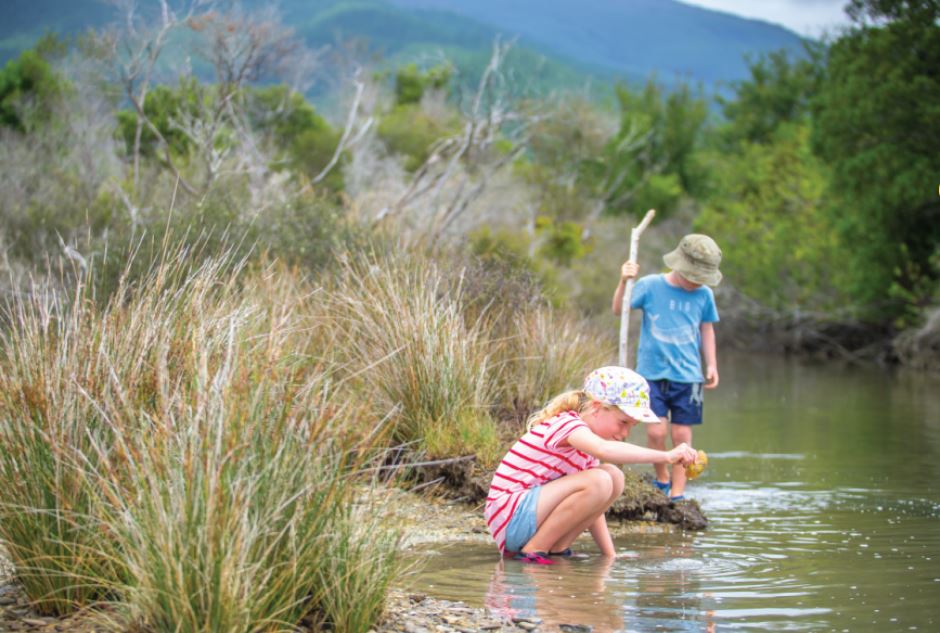 Upon the release of the Environment Aotearoa Report 2019 the media ran abuzz with the blame game. Particularly targeted was dairying with agriculture coming closely behind.
The reality of the report should hit home to almost if not every Kiwi.
The environment is suffering from all aspects of human impact be it in cities and towns that are expanding onto productive lands, to our fisheries being over fished to too many vehicles polluting the atmosphere. I can't think of anyone who can point a finger at any other sector and say they're to blame without knowing that they also are part of the problem. From the houses we live in, the roads we drive on, the clothes we wear and the food we eat they all come with some degree of 'mining' of our natural resources.
New Zealand, as with most other countries, is way behind in making positive decisions about how and when changes; no, sacrifices need to be made.
People can do what they may at the individual level but until a coherent national plan is made with strong leadership to drive it through little will change and reports like that which came from the Commissioner for the Environment and latterly the Aotearoa Environment 2019 report will gain some short term air time but rapidly end up in the rubbish along with a myriad of reports before them.
New Zealand's economy has been built upon its natural resources, starting with whaling to timber then gold and latterly various forms of agriculture which for over one hundred years has provided us with the standard of living we have enjoyed. While tourism now vies with dairying as the single biggest earner as a whole agriculture is still our prime earner of overseas income. Thinking that cutting agriculture off at the knees is not the solution, but a review of how agriculture operates will be necessary but along with many other sectors.
If we are serious about trying to remedy the mistakes of the past, then everybody has to take some responsibility, and everybody needs to be prepared to make some form of sacrifice. Pointing to agriculture alone misses the issue entirely that New Zealand has a problem and New Zealand has to take collective responsibility. That is of course if we value our environment and want to leave our children and grand children something of what the older generation grew up with.
Governments roll out the phrase the we need "growth and prosperity". Perhaps it's time we went back to this premise if it means that to achieve it requires 'inflicting' yet more harm upon our environment and future resources. I am a baby boomer brought to experience a privileged life and enjoy the benefits that the country was able to provide. I would like to think that any grandchildren I may see (one day) will also be able to have similar benefits.
Our current pathway does not appear to be going to provide that.
By and large we have hit maximum employment with future labour productivity being provided by imported labour be it the RSE or permanent immigration and the land resource is at or close to being maxed out without creating yet greater environmental problems. So, the way forward will need to be created by a different pathway which does not mean "growth" if growth means losing our lifestyle and our future.
Agriculture is an important part of the picture but so also are how our cities and towns develop and transport is organised and to focus upon only ag as many of the greener groups have are missing the point.
There is a problem and it is a national one in which we all need to be part of a conversation, but it desperately requires some leadership.
New Zealanders can say any sacrifices made by them are a waste as we are such a small part of the solution, but this time we are talking about our environment and our economy.