Guy Trafford muses on the role of foreign ownership in New Zealand, and the offshore market access advantage it has which is vital for how our agricultural commodity exports are sold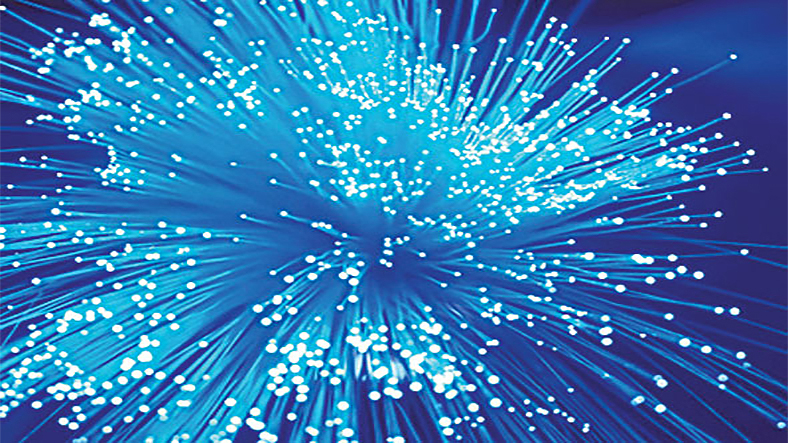 The sale of Vodafone and Tip Top this week prompted me to think about who owns the bulk of New Zealand businesses.
It certainly feels from the casual observer's perspective that less and less is owned by New Zealanders.
Looking at the big picture New Zealand has investments abroad worth $24.5 bln. This pales into insignificance when looking at international investments into New Zealand which total $107.7 bln. The imbalance shouldn't be seen as too surprising as there is a lot more money beyond our borders looking for a home than there is within.
The Vodafone sale for instance quoted 2.4 million users within New Zealand at the second largest telecom provider. But the international company which sold off the New Zealand arm (for a credible $3.4 bln) has 700 million users.
New Zealand appears to have two major problems in raising the capital to purchase, or expand, our own companies. This becomes particularly relevant when looking at our primary industry companies where we export up to 95% of what we produce. They are not only heavy on capital requirements, but they also require access to markets to achieve the returns investors require.
The capital requirement, or should it be the lack of investment, is notable with the co-ops as in recent times both Westland Milk Producers and Silver Fern Farms have sold all or a large slice of the assets to outside investors who not only have the money but also the markets.
Tip Top falls into this category with the sale to Froneri, which is a joint venture involving Nestle, for $380 million. The third largest manufacturer of ice cream, Froneri can access markets Tip Top could only dream about. In fact, due to the globalisation of the ice cream trade, Fonterra is apparently divesting itself of the marketing of Kapiti, as well while retaining ownership of the brand name.
Vodafone (NZ) new owners are essentially a 50/50 split between Infratil, a New Zealand investment company, and Canadian firm Brookfield Assets Management. The combining of New Zealand and international companies effectively gives the best of both worlds with the international component bringing in capital and expertise.
New Zealand's largest source of investment money is likely to be the NZ Super Fund and many have thought this would be the ideal vehicle to support New Zealand industries. However, the reality is, this is not the case. At the end of 2018 the total fund this stood at over $39 bln with growth of $4 bln per year. Of this amount all but about 15% is invested overseas. Within New Zealand not a lot is invested in the primary sector, less than 1% in farming with a stack in Timberlands, the forestry company being the largest primary investment. Reading between the lines the Super Fund is wary of risky investment, as they should be given that they are responsible for investors funds and obviously there is a far larger fund to pick and choose from offshore rather than within New Zealand.
Another driver may be their aversion to investing in areas that may be exposed to or more importantly adding to climate change. This may be why they have stood back from looking at the primary sector more positively. Last year the fund achieved a worthy 12.43% return from all investments and over time has averaged over 10% so from a return perspective they appear to be doing a good job. However, given the lack of ready capital able to be sourced from within New Zealand it does seem a pity that not more of the Super Fund is diverted to be working more directly for New Zealanders.
Looking at where the international funds coming into New Zealand come from at the country level, using Stats NZ 2017 data, not surprisingly the largest contributor of stock of foreign direct investment is Australia with over $55 bln. Given the major banks, media companies and supermarkets plus other retail outlets not surprising and with CER a relatively simple process for Australia to invest here. Other countries are significantly back down the $$$'s ladder with the USA the next largest with over $8 bln.  China, which must feel to the rural sector to be buying up anything which is not tied down, is actually down at around $1.3 bln and perhaps surprisingly has ten countries ahead of it.
Foreign investment in New Zealand is around $100 billion which puts Australia at over 50%. The Chinese investments do appear to attract a lot of attention and largely this is due to the type of investments that hit the headlines. The latest being the investment into New Zealand fresh water assets and of course Westland Dairy which add a major part of New Zealand's dairy processing to Chinese influence if not total control.
It is the Chinese attractions to our primary assets which gets them in the headlines more as these largely have moved from New Zealand control and makes many feel vulnerable. However, China does bring the capital and access to markets as key ingredients. Other countries as well as New Zealand investors also have the same access to these assets, but China obviously is prepared to pay more.
The lack of scale within New Zealand is likely to be a major impediment to many investors and when our largest firm, Fonterra, still only handles around 2% of total world dairy production it shows how small the majority of our companies are.