Guy Trafford points out that political assumptions about the value of cropping and forestry and the threat of livestock farming may not have a scientific basis, resulting in flawed policy rules and counterproductive gaming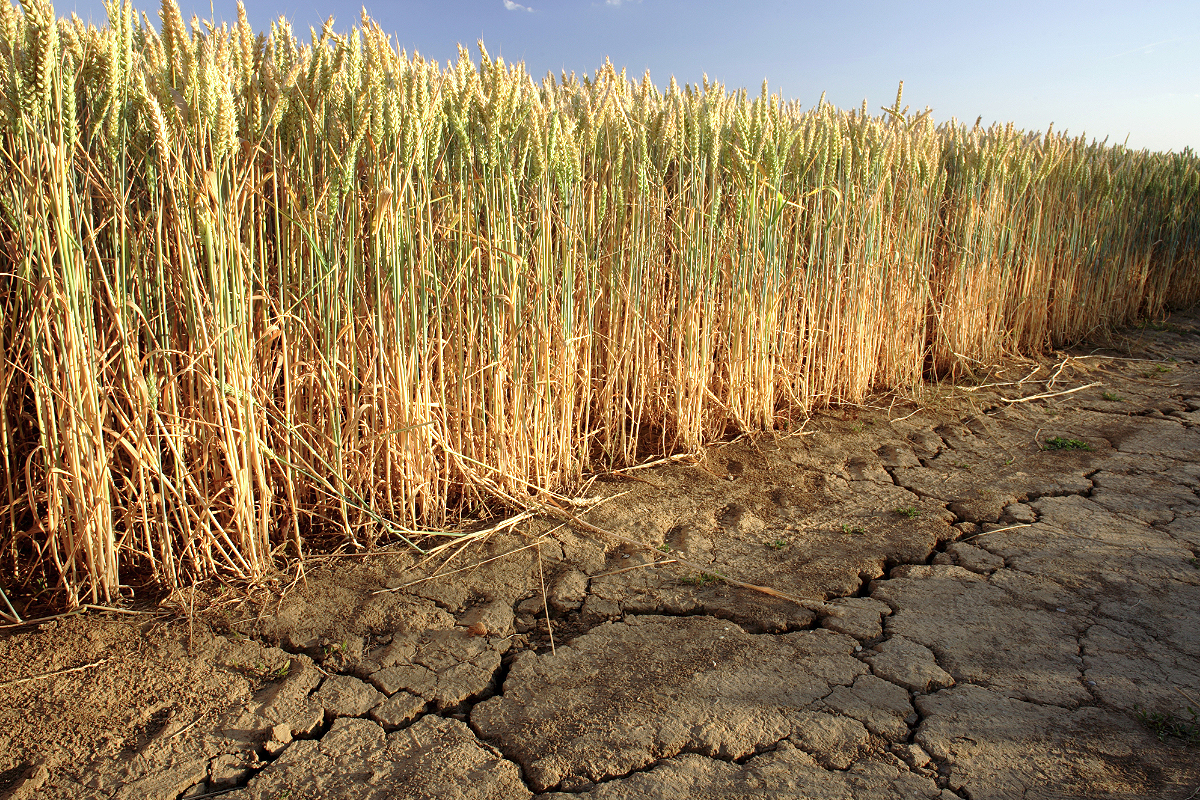 The news this week that New Zealand is having to import wheat from countries other than Australia is the first major indication that climate change extremes are going to start to hurt consumers in the pocket.
Up until recently (the exception being when Countdown began to start purchasing wheat from within New Zealand), New Zealand has imported the vast bulk of its milling wheat from Australia. Unfortunately, "the lucky country's" wheat growing areas have experience the worst drought on record. With production down around 20% not only has this meant that there is not enough of a surplus to meet New Zealand's needs, but Australia itself is having to import wheat from Canada to meet its own requirements.
On this side of the Tasman bread prices are predicted to be (only) going up by 2-3% however, in Australia the rise is predicted to be over 20% per loaf.
An irony here is the latest election has brought in a status quo Australian government who have not made any major commitments to addressing climate change. Given they have been in an extreme climate situation for several years it shows how difficult it is going to be get wholesale buy-in to meaningful polices that require wide ranging sacrifice. One Australian commentator said voters "were more fearful of climate policies than climate change", a view the rural sector over there appeared to have adopted. Possibly, this is a motivation to why the New Zealand Labour-led coalition is making hay while it can.
Higher penalties
This week it has announced greater penalties being applied to those emitters who have failed to correctly meet obligations.
And this week the price of carbon passed through the NZ$25 cap ($25.37) with many predicting it is going to rise considerably even though full compliance is several years away. There is also talk of a (high) minimum floor price to keep pressure on emitters.
Gaming the regulations
There has been considerable 'noise' coming from the more remote farming districts about the increasing number of farms being sold to overseas owners. The Oversea Investment Act  (2018) expressly allows overseas investors to purchase properties less than 1,000 hectares and not apply any additional benefit to New Zealand. This means overseas investors are competing head to head with Mum and Dad Kiwi farmers, it also means that likely better farms, i.e.  easier contoured farms capable of higher productivity, are being converted as these 'smaller farms' tend to have better land as otherwise they would have 'failed' due to being uneconomic years ago.
Farming subsidies
The Gisborne/East Coast region saw the negative impacts after Cyclone Bola and the back-country areas never recovered and 'good' farms were converted along with steeper eroding ones as farmers did not like only having trees for neighbours and seeing rural facilities (rapidly in that case) disappearing. The trend to planting the more isolated areas in trees may well meet the government targets but given farmers are not able to use trees to off set methane emission they may need greater incentives to plant their gullies. At the moment these subsidies are available to overseas and domestic landowners alike and make those who wish to convert farms having a relatively cheap option especially when our NZ$ is compared to major overseas currencies. With subsidies of up to $4,000 per hectare for up to 300ha for indigenous plantings and up to $1,500 for exotic plantation planting getting into forestry must look a sound investment.
Where the carbon is stored
Another of life's ironies is that there is increasing evidence that there is more carbon stored in soils under pasture than there is under forestry, and this comes from the Pastoral Greenhouse Gas Research Consortium (PGgRc).
It is bad policy to ignore the scientific evidence
Coming back to the wheat issue, New Zealand perhaps surprising to some, currently holds both the yield records for wheat and barley but as our costs of production have been considerably higher than Australia with their 'broad acre' approach hence why it has been favoured as a source. The weather can also create difficulties in New Zealand especially around harvest and planting times with too much moisture being the potential problem.
Those who see a switch to grains as, at least partially, solving some of New Zealand's GHG and nitrate problems may be right if crops replace livestock. However, nothing is ever quite that simple. Arable crops, while perhaps having some benefits providing the demand is there, also do have some draw backs. Nitrate leaching from arable crops are still considerable and higher than some livestock/pasture systems and if and when soil carbon is taken into account (which is a shameful omission at the moment) shows that emissions from cropped soils are higher than pastoral systems. Which all goes to prove that the whole topic is complicated and full of uncertainties especially around agriculture.
So, when Shane Jones gets on his hobby horse and starts criticising farmers for "bitching and moaning" about the latest policy while other sectors i.e. tourism don't rate a mention and there is a lack of agreement on some of the science, he needs to take a cold shower and back off. Farmers generally have brought into the climate change debate well; we haven't seen tractors driven to Parliament or roads blocked like what would occur in France if they were inflicted with the constant ratcheting up of regulations and compliance.
What farmers here don't like is being singled out and having ill thought through policies rammed down their throats and then expected to be grateful for them.
A final interesting (perhaps) observation this week was seeing a paddock of pasture being made into baleage and a paddock of new grass elsewhere being irrigated.