Ex-RBNZ director Suzanne Snively, now chairing the RBNZ Act review advisory panel, explains to Gareth Vaughan where she feels the 1989 RBNZ Act went wrong and why she's keen for a broader approach today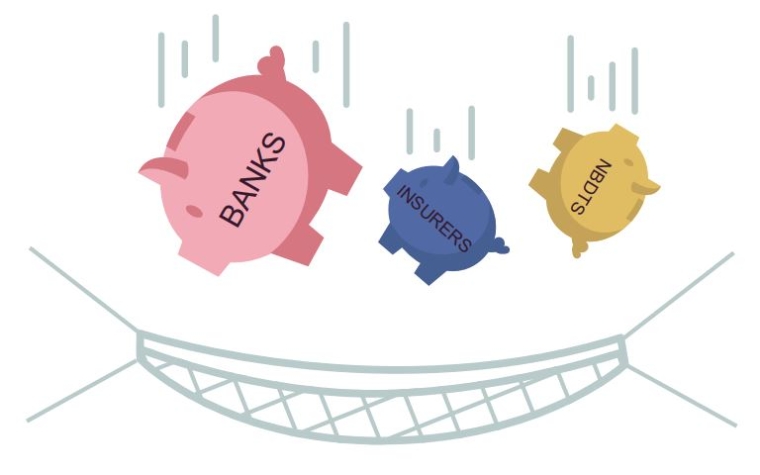 By Gareth Vaughan
Suzanne Snively says she feels as if she has been carrying a burden for 30 years.
And now she's chairing the Independent Expert Advisory Panel appointed by Finance Minister Grant Robertson to assist with the review of the Reserve Bank of New Zealand (RBNZ) Act, Snively appears to be revealing in the opportunity to address unfinished business.
Snively was a RBNZ director between 1985 and 1992 when the ground breaking RBNZ Act was born. But, as she told interest.co.nz, the RBNZ Act didn't go as far as she would've liked.
Snively recalls visiting the Bank of England (BoE) in London during her tenure as an RBNZ director when the RBNZ Act was being developed. She says the BoE hierarchy was impressed with the idea of central bank autonomy and independence, which the RBNZ Act established. But they raised concerns about the level of faith the New Zealand architects were placing in the market and competition.
"They said to me 'we're quite concerned about your focus on letting the market decide and using competition to decide the distribution of resources in the banking and finance system. We think it's really important that you widen the perimeter to include finance companies as well as banks.' And everything that I'd studied in economics myself said that was a good set of advice. And so I came back and attempted to have that considered as part of our own act," Snively recalls, saying she wanted finance companies to be brought within the RBNZ Act.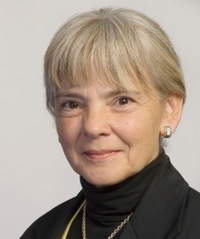 According to Snively, the response she got once back from London was that finance companies - an important source of capital for property developers - would be okay because they were using their own money. This, she was told, meant they would be very responsive to market conditions and didn't need RBNZ oversight. However Snively didn't agree. 
"The writing was on the wall in 1987 when the Act was being drafted that if you left things outside the perimeter it could be quite risky if you went into recession," says Snively (pictured).
Even with the best will in the world issuing debentures to the public or building faster when people aren't buying buildings is going to be tough during a recession, she says.
"On the other hand if you've actually been talking about balancing your assets and liabilities historically over a long period of time because it's part of the oversight of your regulator, then when a crisis is coming you're going to have a lot more warning before the crisis comes to start to think about the things that you might be doing to keep your books balanced," Snively says
This, she suggests, might've mitigated the problems so many finance companies got into around the time of the Global Financial Crisis, bringing Snively's fears to life.
"Quite frankly because of everything else being safe in New Zealand at that point in time, if it hadn't been for the finance companies the impact of the GFC would've been far less in New Zealand because our economy was strong in a number of good ways in the early part of the new millennium."
As detailed in interest.co.nz's Deep Freeze List, dozens of finance companies hit the wall between 2006 and 2010. A 2011 report by Parliament's Commerce Select Committee estimated between 150,000 and 200,000 deposit holders were affected, with losses estimated at more than $3 billion. The Select Committee received independent specialist advice from Anthony Molloy QC, who told them: "Meaningful consideration of investor protection legislation is impossible without first identifying the culture of the New Zealand market that has treated investors as prey, rather than as fellow citizens engaged in an enterprise from which all might profit to the benefit of the nation as a whole."
The RBNZ became the prudential regulator of surviving non-bank deposit takers (NBDTs) including finance companies, building societies and credit unions that borrow money from the public through the 2008 Reserve Bank Amendment Act. This went further through the 2013 NBDT Act including licensing powers.
From one extreme to another
More broadly Snively says the paradox of the late 1980s was that New Zealand had emerged from a controlled economy and controlled economic management under the Muldoon government, into a "new horizon" where it was possible to think about other economic ideas.
"And yet what that was replaced by was the concept that there's no alternative," she says.
"And the interesting thing about that was that it meant that you wanted to believe and work on the economic mechanism as though there was a free market and that competition would work to get the best outcomes. So we went from one form of central power and control to another form, which was meant to be free yet the structures around it were in many cases set in a way that were almost as constraining of thinking as we'd had previously."
Structures in the 1989 RBNZ Act Snively cites as examples of this include having the Governor as the single decision maker, and both head of the RBNZ and chairman of its board.
"And initially when the first draft of the Act was prepared there was no prudential supervision because the concept was that the market would prevail."
"The irony is the banks came and said they had to have, as a minimum, the Basel requirements [regulations] or they wouldn't be able to do business internationally. So that resulted in the definition of a trading bank, now called registered bank, and so the supervision perimeter at that point was set for any organisation in New Zealand which called itself a bank. And in order to be called a bank you needed to go to the Reserve Bank and meet their requirements," Snively says.
The importance of public trust
A key development in part two of the RBNZ Act review has been the Government's decision to introduce a deposit protection, or insurance, regime. Previously the RBNZ has been opposed to such a regime arguing it would increase moral hazard and make banks more susceptible to failure.
Snively says whilst the concept of moral hazard remains an important consideration, other factors must also be taken into account. These include social licence and public trust.
"You can have extremely well organised professional structures yet if the public doesn't understand them and doesn't trust them, when things turn and economies do have their economic cycles, the public can respond in ways that are extremely undermining of those structures. So as we've seen with banks worldwide now they don't have the public trust they once had. So I think public trust needs to be very much in there along with social licence as priorities that we concern ourselves about."
"One of the attributes of deposit protection is rightly or wrongly it builds public trust in the system. People will put their money in banks knowing that that money is going to be protected by insurance. That's something we've got to take into account when thinking about our policies going forward," says Snively.
"One of the other interesting things about deposit insurance is the number of New Zealanders who have told me that they've kept their money deliberately offshore because they have deposit insurance offshore who told me they would bring it onshore once New Zealand had deposit insurance in place." 
More people thinking about the RBNZ and its role a desired outcome
Ultimately through phase two of the RBNZ Act review Snively says she wants it to help foster a larger group of people in New Zealand who think about the central bank.
"Basically right now whenever I go and meet with my friends they all joke with me about my seriousness over the central bank. Basically the joke being; 'Suzanne we're sorry but most of us don't think about the central bank on a daily basis.' And I understand that. But the reality is that the central bank actually does have an impact on everyone's life."
"And so if New Zealanders themselves feel that they haven't got time to think about it, then they do need to think now about the consultation process to be sure that we've got a structure in place which is enabling people to think going forward, and to ask questions going forward," Snively says. 
"And that's why where I stand the structure of moving away from a single decision maker to a committee decision maker for monetary policy, of moving to a new board, where the role of the Governor is separate from the role of the Chair, from my perspective and my experience, that's very positive change. Because you're bringing a whole lot of thinkers into the picture now to be looking at things from different perspectives."
Snively's also an independent economic strategist, professional director and risk management advisor. She chairs Transparency International New Zealand, and is a former PwC partner.
A 30 year refresh
Robertson says the RBNZ Act is being reviewed because it has been in place for 30 years, during which time the scope, focus and intensity of regulation and supervision has evolved. Additionally changes to the RBNZ's statutory framework have happened through a series of separate, targeted amendments rather than through a comprehensive work programme.
"Now is the right time to do that work to ensure we have a fit for purpose financial stability and regulatory framework for the coming decades," Robertson says.
See all our stories on phase two of the RBNZ Act review here.
And there's more detail on the RBNZ Act review on Treasury's website here. 
Phase one of the RBNZ Act Review focused on monetary policy.
*This article was first published in our email for paying subscribers early on Thursday morning. See here for more details and how to subscribe.