Reserve Bank says banks' loan losses will 'rise materially from current low levels', however they should be able to cope in all but the most severe scenarios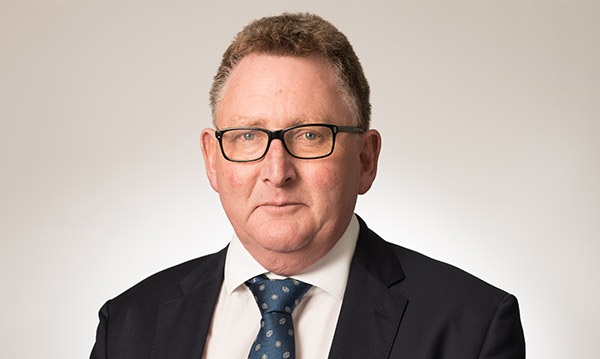 The Reserve Bank (RBNZ) says the financial system is in a "solid" position to weather the impact of COVID-19.
Its stress testing suggests banks are "resilient to all but the most severe scenarios".
"Loan losses for banks will rise materially from current low levels. This could weaken banks' capital positions," the RBNZ said in its biannual Financial Stability Report released on Wednesday.
"Preliminary desktop modelling suggests that, under a scenario featuring a larger increase in unemployment and a slower recovery than the most severe scenario published in the [May] Monetary Policy Statement, banks are likely to maintain capital ratios above minimum requirements.
"However, there remains considerable uncertainty about the future trajectory of the pandemic, and how this will affect the New Zealand economy.
"Under severe enough scenarios, the viability of banks would come into question."
Under this kind of "severe enough scenario" unemployment could rise to 18% and house prices fall by almost half.
In this scenario, "Without significant and timely mitigating actions, banks would fall below minimum capital requirements under this scenario," the RBNZ said.
"The Reserve Bank is working with industry to better understand the impacts that these scenarios would have on banks and to assess appropriate mitigating actions."
Easing borrowers' debt servicing burdens buying time
Governor Adrian Orr reiterated: "Banks have a critical role in supporting customers who are facing short-term income declines. Maintaining the flow of credit to financially sound customers also contributes to the long-term profitability of the banking sector, by avoiding unnecessary defaults and disorderly corrections in asset markets."
"Banks have supported mortgage and consumer credit borrowers with options to switch to interest-only terms or defer payments for up to six months, allowing them time to adjust to temporary income shocks without entering into arrears," the RBNZ said.
"As at mid-May, banks have reported granting payment reductions or deferrals on 13 percent by value of total household lending.
"However, by shifting loan repayments to future dates, payment deferrals ultimately increase households' debt servicing burden over the remaining term of their borrowing. If current pay reductions and elevated unemployment persist for a longer period than expected, households and banks may find that more substantial loan restructuring or remediation is necessary when deferral periods end."
The RBNZ said banks' efforts to ease debt servicing burdens "helps to buy time for both banks and borrowers, on the basis that the borrowers' incomes will return in the future, and the additional debt burden will be sustainable".
"However, if the present economic downturn turns out to be deeper or more prolonged than banks and borrowers expect, banks will need to exercise caution not to 'extend and pretend' if the prospects of full repayment are diminished."
Consolidation among NBDT expected to continue
Turning to non-bank deposit takers, the RBNZ said some firms in this sector entered the COVID-19 crisis in an "already vulnerable position".
"Some non-bank deposit takers (NBDTs) have low profitability and are operating with low buffers. There has been consolidation in this sector in recent years and this is expected to continue," it said.
"Resilience could also be boosted by seeking operational efficiencies, asset sales, and additional capital."
Some life insurers made to increase capital buffers
As for insurers, the RBNZ said, "Some life insurers have also been operating with low solvency buffers, some of which have been adversely affected by falling interest rates. In the past six months the Reserve Bank has applied licence conditions to these insurers to require stronger capital buffers, to mitigate the impacts of further reductions in interest rates.
"More generally, COVID-19 is likely to affect insurers in a number of ways. For now, containment measures have been effective in limiting the disease outbreak in New Zealand, reducing the risk of significant life claims for insurers.
"However, a number of insurers are exposed to investment losses as a result of movements in interest rates, bond spreads and equity prices. Further, some providers of credit insurance appear vulnerable to a significant increase in unemployment."