RBNZ Governor Adrian Orr says bank regulatory capital increases on ice during COVID-19 crisis remain very much in the regulator's plans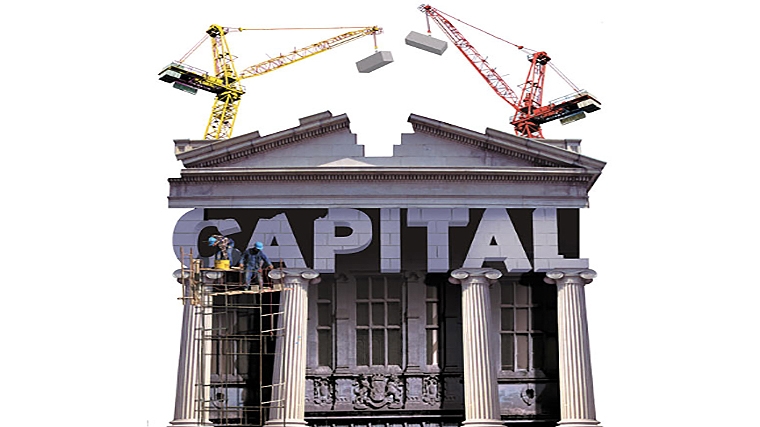 Reserve Bank Governor Adrian Orr says the bank regulatory capital increases put on hold during the COVID-19 pandemic remain very much on the regulator's agenda.
Speaking to media after the Reserve Bank issued its latest bi-annual Financial Stability Report on Wednesday, Orr said the capital increases were parked rather than binned. However, he did indicate the timeframe for implementing them, set at seven years, could be lengthened and the start date that has already been pushed out for a year might be stretched further.
"It's an idea that has proved critical and incredibly useful," Orr said.
"We were very pleased that a lot of banks had already moved pretty close to where we wanted them to get to anyway in advance, they were pre-empting our decision and our timetable. But what we've said to them is we will put it on hold for one calendar year, that was back in March, and at that point we will come back and reimplement that."
"What we'll have to do at that point is to say we assume you're going to be starting at a lower level of capital so we'll think about the transition period that we want banks to be working back towards a higher level of capital," said Orr.
"Of course come March next year we have to observe what is the economic environment around us. But [they're] far from shelved," Orr added.
In March the Reserve Bank said it was pushing out the start date for the increased bank capital requirements by a year to encourage banks to lend, meaning banks would be required to start their seven-year transition to meeting the new requirements on July 1 2021 rather than in July this year. The details of the new capital requirements are here.
In the actual Financial Stability Report the Reserve Bank says its modelling showed banks would be able to meet the new capital requirements through retaining most of their earnings for a seven year period, while continuing to provide new credit to customers.
"Given the negative effect of COVID-19-related credit impairments on banks' earnings, the Reserve Bank does not want banks to seek to achieve higher capital ratios through reducing credit availability in the current environment. As such, the Reserve Bank has deferred the implementation of its Capital Review decisions for a period of at least 12 months, with a future decision to resume the transition dependent on economic conditions. It is important to note that this decision is purely focused on the timing of the implementation of the Capital Review decisions. All Capital Review decisions remain in place, and will be important to help support the stability of the financial system for the longer term."
Figure 4.1 below comes from the Financial Stability Report.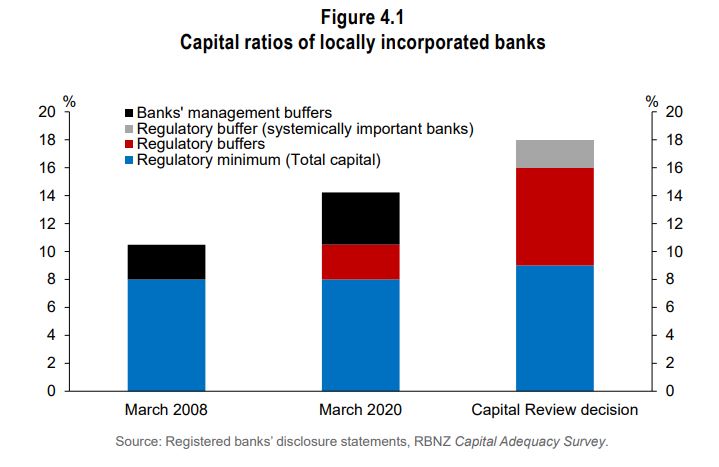 *This article was first published in our email for paying subscribers on Wednesday. See here for more details and how to subscribe.