Bank of China New Zealand Chairman Chris Tremain says despite capital constraints, the bank is well placed to compete in the residential mortgage market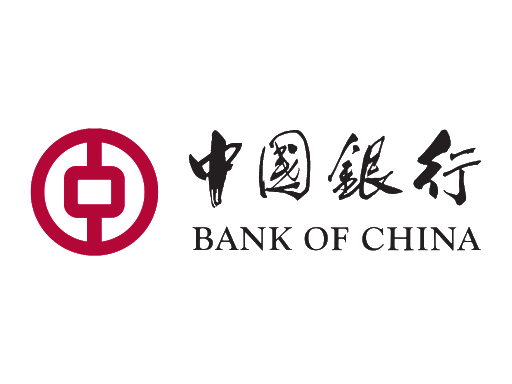 Bank of China (New Zealand) Ltd, helping set the pace in the home loan market with aggressive interest rate offers, hopes to double the size of its mortgage book over the next two years.
Chris Tremain, Bank of China NZ's Chairman, told interest.co.nz the bank wants to both be competitive in the home loan market and grow its mortgage book.
"At the moment we're just under $1 billion in mortgage loans and we'd like to think that over the next couple of years we can double the size of that book," Tremain says.
"In terms of being nimble we can be. We come from a low cost base, we don't have a big retail real estate footprint that we have to serve. We're the ideal banking operation, I think, in terms of being able to be nimble, have low overheads and be able to provide excellent service to our clients."
Tremain said on top of working with mortgage brokers, Bank of China NZ has started to beef up internal resources so it can accept both "off the street" and online enquiry more easily. The bank also aims to expand its mortgage book further beyond New Zealand's Chinese community.
"That is a goal for us - to reach beyond the Chinese community. I don't have the breakdown in terms of the numbers of Chinese versus non-Chinese customers...the majority of our mortgage book would be Chinese," Tremain says.
Growth is, however, constrained by capital, he adds. Bank of China, one of China's four big state controlled banks, registered a subsidiary in New Zealand - Bank of China NZ, and a branch, Bank of China Ltd.
"They're two separate companies [and] Bank of China NZ has to have separate capital from Bank of China global. [There's] about $250 odd million [of capital] in that subsidiary right now," says Tremain.
"The branch does not require that and can use capital from the mother ship to grow. The idea is that it allows us a dual means of growing in the New Zealand market. But we are limited because our loan book can't be any larger in the branch than the subsidiary, [because] the Reserve Bank has a requirement that we cannot grow the branch any faster than the subsidiary."
In terms of obtaining capital from the ultimate parent bank, Tremain says Bank of China's NZ offshoot "lines up against the demands from a range of other offshore entities including the financial demands out of the growing Chinese economy. We line up against multiple international branches for what is scarce capital."
"So we're keen to continue to grow, albeit within those capital constraints," Tremain says.
Tremain was National Party MP for Napier from 2005-2014, and had roles including Chief Whip, Minister of Internal Affairs, and Deputy Chairman of the Finance and Expenditure Select Committee. He says the Bank of China NZ role was raised with him by a friend who works in director and executive recruitment. He then went through an interview process and got the job. Six years on Tremain says Bank of China NZ has grown from just four staff to 105, and has total assets approaching $4 billion across the subsidiary and branch.
"We came in to provide competition to the big Australian banks. I think that was entirely the reason why the Reserve Bank gave us a banking licence," Tremain says.
"We have come in and provided significant competition in the corporate space. In fact if you take both our subsidiary and our branch, three quarters of our loans at this point in time are in corporate and 92% of that is to New Zealand corporates."
Corporate loans across the sister banks stand at about $2.6 billion, Tremain says. As of March 31, Bank of China NZ had $954 million in residential mortgages after a 14.4% year-on-year increase, and total loans of $3.64 billion.
In terms of COVID-19 related loan deferrals, Tremain says in the corporate book these have now "moved through," and there is "some ongoing work with some of our mortgage book." He declined to provide specific details in relation to the volumes and values of COVID-19 related loan deferrals, but says it's a relatively small number in the mortgage book.
In terms of funding, Tremain says Bank of China sources one-third from local deposits, one-third from interbank financial institutions, and one-third from its head office.
Tremain is one of three independent directors on the Bank of China NZ board. The others are former National Party Finance Minister Ruth Richardson, and Sinead Horgan, who has previously worked in business and corporate banking for BNZ and ANZ. The three bank of China directors are Lei Wang, executive director of Bank of China NZ, Huaiyu Chen, Bank of China's Australia country head, and Mang Li who is general manager of the global transaction banking department at Bank of China in Beijing.
Bank of China NZ gained Reserve Bank approval to register as a bank in NZ in November 2014. Bank of China Ltd was registered as a branch in March 2018.
*This article was first published in our email for paying subscribers early on Wednesday morning. See here for more details and how to subscribe.