RBNZ not looking to rein in property investors with LVR restrictions, saying falling house prices would create a 'worse situation' than the status quo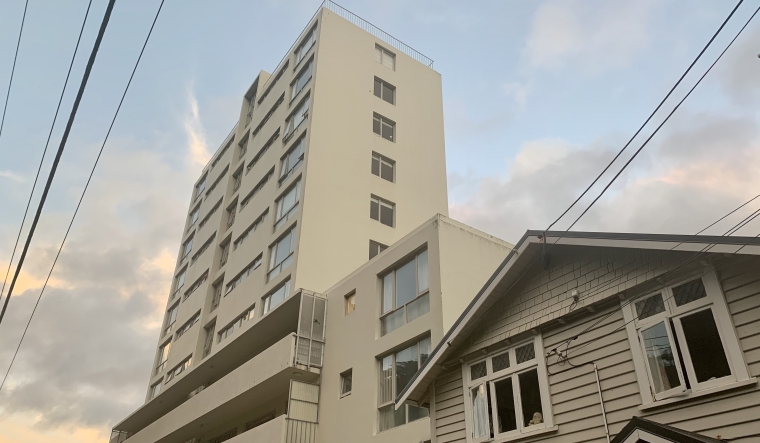 The Reserve Bank (RBNZ) believes it would be counterproductive for it to try to rein in property investors while it's doing everything it can to stimulate the economy.
The RBNZ on May 1 removed loan-to-value ratio (LVR) restrictions. These required banks to ensure most owner-occupier mortgagors had a 20% deposit, and most investors had a 30% deposit. The RBNZ said it would review its decision in a year's time.
Asked at a media briefing on Thursday whether the bank would consider applying LVR restrictions to investor lending sooner, given the rapid growth in new (and higher-risk) lending to investors, senior RBNZ officials were unenthused by the suggestion. 
Assistant Governor and General Manager of Economics, Financial Markets and Banking, Christian Hawkesby, noted this was a decision for the RBNZ's Financial Stability Committee.
But he said: "My broad message would be - just remember where in the economic cycle we are.
"Those macroprudential tools and the like - they're really designed for when you're on the economic upswing, things are booming, credit growth is very strong, credit growth is freely available. They're designed to put grit in the wheels of that type of environment.
"At the moment we're in a different type of economic environment… There's a big economic contraction and we're trying to create an environment - by lowering interest rates and making the funding freely available - so we can actually have an economic and financial recovery."
Investors pile in
The RBNZ has been lowering interest rates in a bid to ease debt servicing costs, and encourage borrowing and spending to boost inflation and employment in line with its monetary policy mandate.
To date, much of its stimulus has come through the housing market.
Bank lending against housing is up. While first-home buyers have been active, growth in new lending to investors is out-pacing growth in lending to owner-occupiers: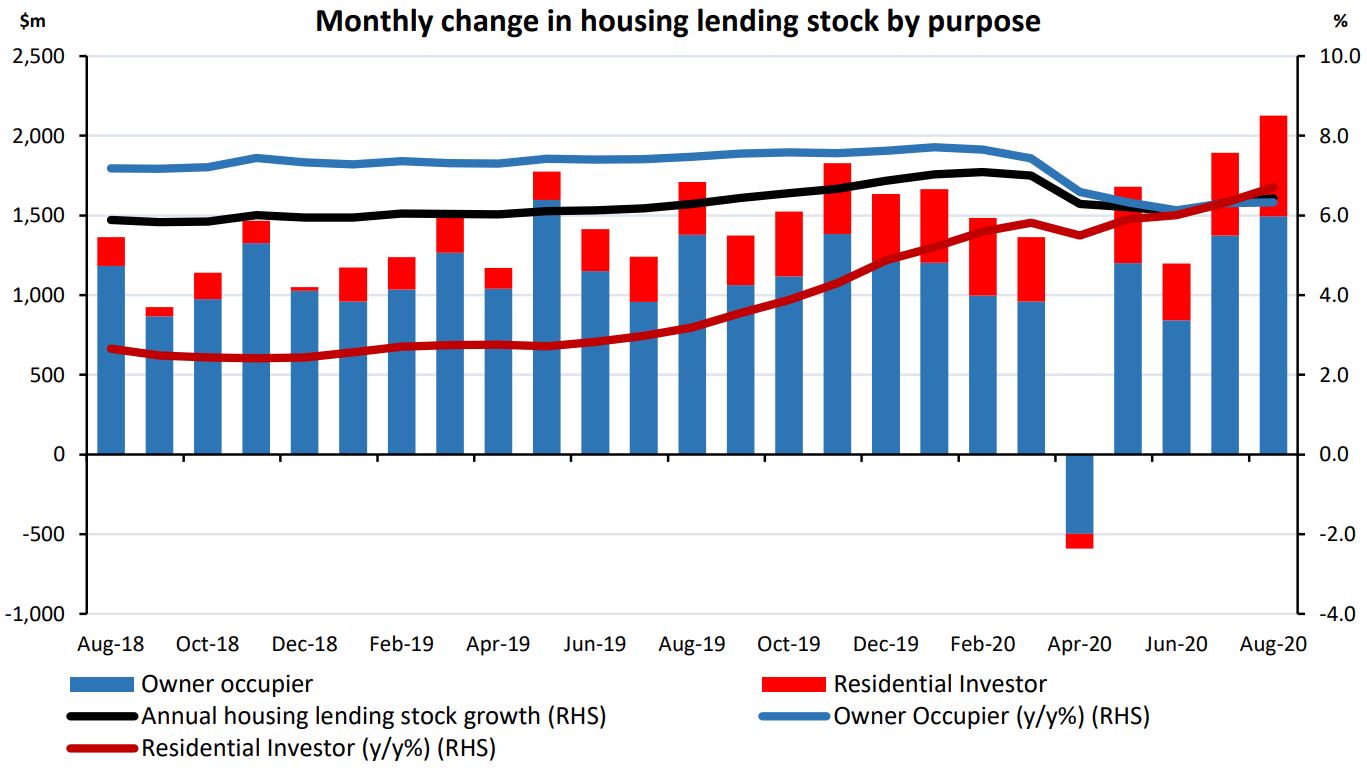 There has been a more than doubling of new lending to investors with deposits of less than 30% since the removal of LVR restrictions: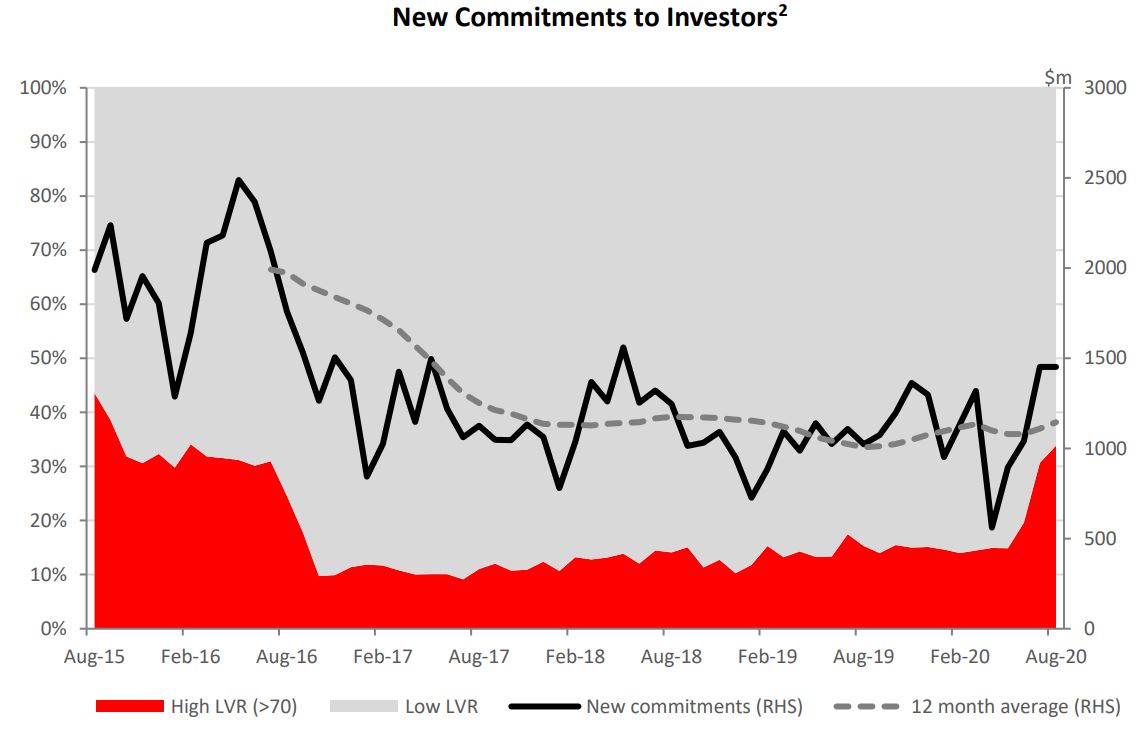 Lending to investors with deposits of less than 20% was up 32% in August 2020 compared to August 2019.
Already inflated house prices are continuing to increase in value.
Meanwhile new bank lending to businesses has fallen: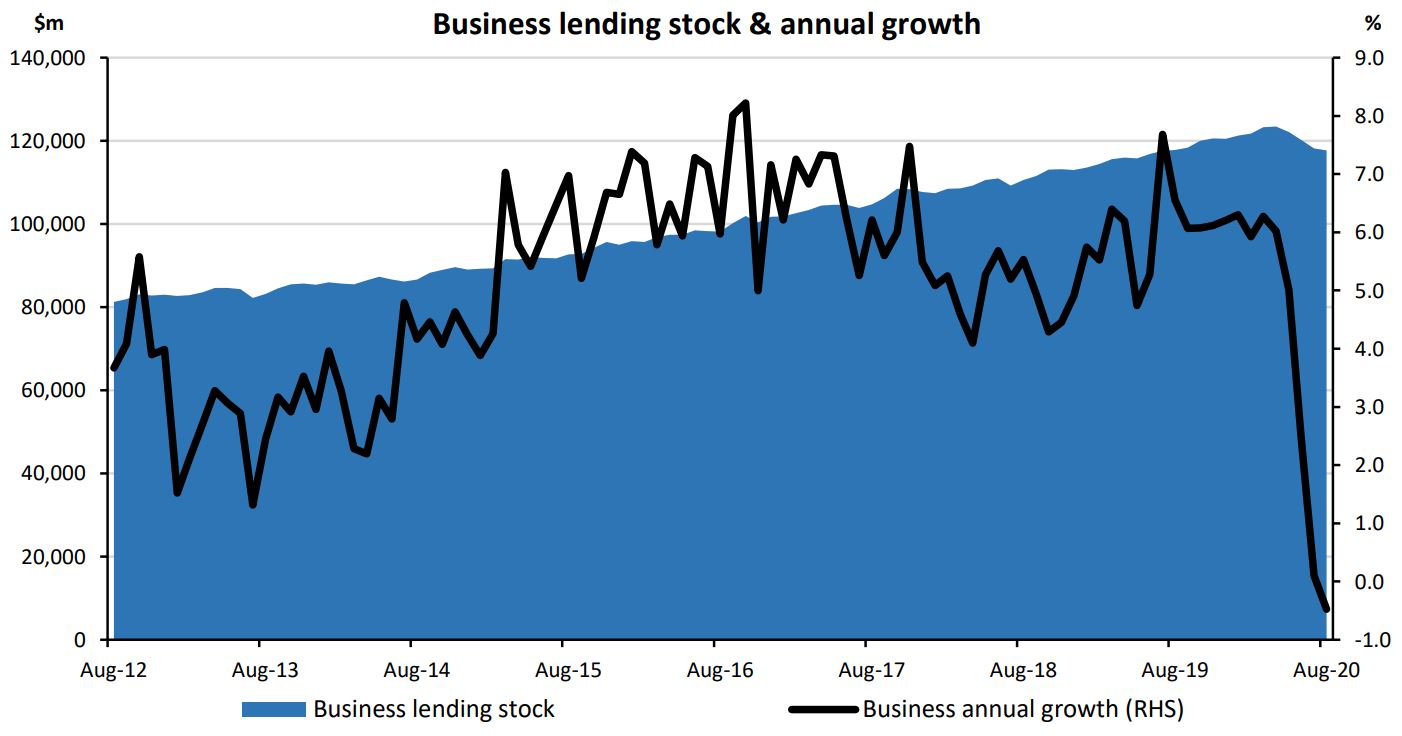 Falling house prices would be a 'worse situation' 
RBNZ Chief Economist and Head of Economics, Yuong Ha, wanted people to acknowledge the RBNZ's view that while lower interest rates boost asset prices, this has a wealth effect, which boosts confidence, spending, economic activity and employment.
From a financial stability perspective, he said: "The worse situation we'd face right now is actually if we had house prices falling.
"That's always the flipside. You'd be dealing with a Covid recovery and a disruption in wealth through lower house prices."
Asked to explain how a small reduction in house prices would be bad, Ha said: "We're conscious of what would be the downstream impact on household and firm behaviour in an environment where household wealth was declining.
"We're conscious of some of the balance sheet impacts on the financial system."
Business investment expected to follow...
Ha made the point the RBNZ's loosening of monetary policy could come through different channels at different times.
He said that while property buyers are borrowing now, businesses might have a greater propensity to borrow once economic growth picks up.
"Investment tends to respond to the state of the economy," Ha said.
"So the more successful we are supporting the economy through other means… that's when they [businesses] respond.
"They might not respond directly to the interest rate channel, because uncertainty around the border closure and what-have-you will be dominating their minds."
It's worth noting that while business confidence is low, but improving, a net 34% of businesses surveyed for ANZ's October Business Outlook Survey had a negative view on the ease of getting credit.
Asked whether there was a point at which high house prices would actually have an inverse effect - IE leave people, especially renters, with less cash to spend on stimulating the economy, Ha said this was something the RBNZ was constantly monitoring.
While he deemed house price growth to be stimulatory in the current environment, he recognised that could change.
Ha also pointed out that in August and May the RBNZ thought house prices would fall, so was surprised by the strength of the market.