ASB annual profit surges to a fresh record high of $1.321 billion as loan impairments fall and housing lending rises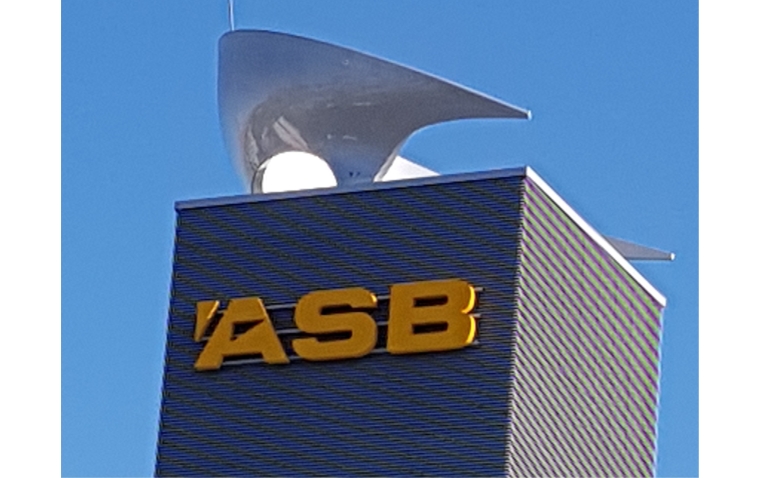 ASB's annual profit is up 38% to a new record high, helped by a big drop in loan impairments and strong housing lending growth.
The bank's net profit after tax* for the year to June 30 surged $363 million, or 38%, to $1.321 billion from the $958 million reported last year.
ASB says loan impairment expense of $306 million last year turned around to a $5 million recovery this year, a move of $311 million. Up $7.4 billion year-on-year to just under $69.5 billion at June 30, housing lending grew 12.2% versus 11.7% system-wide growth.
The bank's net interest margin increased six basis points to 2.18%. ASB attributed the increase to stable funding costs and "changes" in its deposit and lending portfolios, with customers showing an increased preference for fixed-term loans and at call accounts in a low interest rate world.
Last year's profit drop was ASB's first in a decade, after reaching its previous record high of $1.274 billion in 2019.
 Total operating income rose $223 million, or 8%, to $2.972 billion with net interest income also up 8% to $2.354 billion. Operating expenses rose $26 million, or 2%, to $1.141 billion.
"While the global pandemic is far from over, ASB's full year performance reflects New Zealand's stronger than expected recovery," ASB CEO Vittoria Shortt says.
"A decisive response from government and our banking system supported Kiwi businesses and households to be resilient during the pandemic. While a balanced recovery is still a significant way off, ASB is in a strong position to keep supporting Kiwis as we work together towards a productive and sustainable New Zealand," Shortt says.
ASB's cost-to-income ratio fell 80 basis points to 39%. The bank's return on equity rose to 15.2% from 12.3%. ASB's common equity Tier 1 capital ratio, as a percentage of risk weighted lending exposures, rose to 12.7% from 10.8%.
ASB's parent Commonwealth Bank of Australia (CBA) posted a 20% rise in annual cash profit to A$8.653 billion with loan impairment expenses down 78%. CBA also announced an A$6 billion off-market share buyback.
CBA's net interest margin fell four basis points to 2.03%, It's paying A$3.50 per share in fully franked annual dividends, up 17% year-on-year and equivalent to 71% of cash earnings. Its common equity Tier 1 capital ratio rose 150 basis points to 13.1%.
ASB's not paying ordinary dividends to CBA for the June 2021 year. However, it will pay a $650 million dividend in September, equivalent to 12.63 cents per share.
CBA's results presentation is here, and its press release is here.
*Note, interest.co.nz focuses on what the major banks describe as their statutory net profit after tax as opposed to the banks' favoured measure of cash net profit after tax. The reasons for this are detailed here and here.