Kiwibank unveils how much of its mortgage book is exposed to coastal flood risk, ahead of regulation around climate risk reporting and pricing ramping up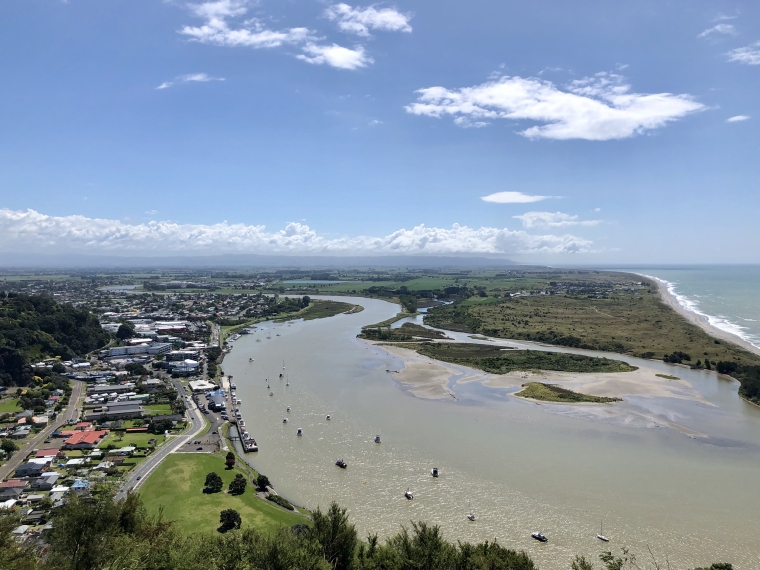 Kiwibank estimates 1.2% of its home lending portfolio is exposed to coastal flood risk, with climate change expected to see this portion rise to 1.8% by 2050.
The bank published these figures in a Sustainability Report released on Tuesday, using modelling done by the National Institute of Water and Atmospheric Research (NIWA).
NIWA's chief scientist for Climate, Atmosphere and Hazards, Andrew Tait, said: "There are 72,000 New Zealanders currently exposed to present-day extreme coastal flooding [risk], along with about 50,000 buildings worth $12.5 billion.
"With sea level rise, this exposure could easily double by the end of the century. We are extremely vulnerable."
Westpac NZ, in its 2020 Climate Risk Report, elaborated on how this issue affects banks.
"In the next five years, property owners may face insurance premium increases, higher excesses, or exclusions of some hazards. In some cases, property owners may be unable to renew insurance," Westpac NZ said.
"Higher premiums may impact customers' ability to service debt, while inability to adequately insure properties could lower their value. This could create a credit risk to Westpac NZ.
"In relation to the bank's commercial property and agricultural lending portfolios the potential credit risks are lessened by the terms of lending in these sectors, i.e. lower loan-to-value ratios, shorter loan terms and the different nature of property use."
A fundamental issue is the mismatch between the terms of insurance and mortgage contracts. Banks issue mortgages on terms of up to 30 years, whereas insurers issue policies annually. A property insurable at the time a bank agrees to secure a 30-year loan against it, may no longer be insurable in 10 years' time.
Banks and insurers have been wary of these issues for years.
Regulators want asset prices to more accurately reflect climate risk - be it coastal property or debt/equity in high-emitting companies.
The Reserve Bank's head of Financial System Policy and Analysis, Toby Fiennes, last week said work is underway internationally to require banks to hold more capital for loans particularly exposed to climate risk.
"The Basel standard setters are working on it and we will be a fast follower," he said.
"Having said that, our big four banks have a responsibility to work out the riskiness of their own loans. So, we would really put the onus on them if they see a particular risk in a high carbon industry at the moment; a high transition risk, then they should be attaching high capital to that. We'll be encouraging them to do that."
The thinking is that if there is to be more granular pricing of climate risk, disclosure of that risk also needs to be more granular.
The Government has just amended the Financial Markets Conduct Act to require around 200 NZX-listed issuers, banks, insurers, credit unions, building societies and fund managers to start disclosing their climate risks from 2023.
Standards will be issued by the External Reporting Board, and reporting will be monitored by the Financial Markets Authority.
Until these standards are issued, banks that choose to proactively release climate risk figures will do so using slightly different approaches. This makes it difficult to compare Kiwibank's figures with those in Westpac NZ's 2020 report. 
Kiwibank said its numbers have been modelled using a "scenario basis of Representative Concentration Pathway (RCP) 8.5H+ (which equates to at least 3°C warming by 2100) and a one in one-hundred-year inundation event".
Whereas Westpac NZ measured "heightened risk" of coastal flooding and erosion, which it defined as "annual exceedance probability of 10% or more, as well as general exposure to coastal erosion under NIWA's Coastal Sensitivity Index".
According to this measure, Westpac NZ said 2.3% of its residential mortgage portfolio, 2.1% of its commercial mortgage portfolio and 2.9% of its agricultural mortgage portfolio were potentially subject to heightened risk from coastal flooding and erosion.
Westpac is expected to release its 2021 Climate Risk Report in coming weeks.
ANZ hasn't released similar figures, but told interest.co.nz: "We are currently undertaking a comprehensive programme of work across our business to assess our climate-related risks and those of our customers. This work is in preparation for our requirement, along with all New Zealand banks, to report on climate related financial risks from 2023."
Interest.co.nz has asked ASB and BNZ whether they are able to release any figures/modelling they've done, akin to that of Kiwibank. 
*This article was first published in our email for paying subscribers. See here for more details and how to subscribe.