Reserve Bank climate change strategy to focus on both its own activities and its regulatory oversight of financial stability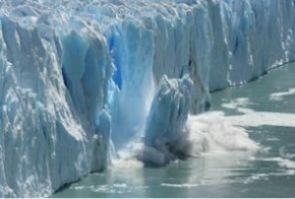 The Reserve Bank has shed more light on its plans for a climate change strategy with Deputy Governor and Head of Financial Stability Geoff Bascand saying discussions with banks and insurers are planned.
"Climate change presents significant financial stability risks both through the direct implications of physical events for insurers, farmers and households, the indirect effects on insurance availability and property values, and through the potential social and economic disruption it promises," Bascand said in a speech in Sydney on Tuesday.
"We are working on developing a climate change strategy, which will be informed by discussions with banks and insurers in due course. Our role as a regulator is to try to ensure that financial institutions are adequately managing these risks, even though the horizon for their realisation could be decades away."
Bascand's comments follow on from those made by Governor Adrian Orr in September, when he said the Reserve Bank was embarking on its own climate change strategy. This would be focused on "our own activities as well as our regulatory duties with concern for financial stability," Orr said.
"We need to factor climate change issues into our concern for financial stability and efficiency. To be most effective, we are committed to working cooperatively on these issues, in particular harnessing the New Zealand Council of Financial Regulators (COFR) to provide longer-term leadership. COFR includes the [Reserve] Bank, the Treasury, the Financial Markets Authority, and the Ministry of Business, Innovation and Employment," said Orr. 
'As part of our commitment, the COFR are discussing their own 'island' or vision, so as to best identify work effort and prioritisation – moving beyond a 'show and tell' group. And we will continue to use our strong international reputation and connectedness to work with other central banks, international financial institutions, and global regulators to further our understanding and, perhaps even, show leadership in places such as the South Pacific."
The Reserve Bank move follows a push by the Basel, Switzerland-based Financial Stability Board (FSB) to develop voluntary climate-related financial risk disclosures for companies to use to provide information to lenders, insurers and investors. The FSB is one of the key entities tasked with promoting global financial stability. In September the FSB said climate-disclosure was becoming mainstream with more than 500 companies with market capitalisations of over US$7.9 trillion now supporting climate-related financial disclosures. This came as the FSB issued a status report by the task force it established in 2015, which is chaired by Mike Bloomberg, the founder and owner of the Bloomberg media company, ex-New York mayor and climate change advocate.