Chairman Richard Westlake confident there's a future for the services Co-op Money provides despite proposed merger of 5 of its 9 credit union members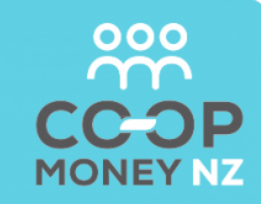 Co-op Money's chairman is confident there's a future for the services the industry association for member owned credit unions provides even given the proposed merger of five of its nine credit union members.
On Tuesday NZCU South, NZCU Central, NZCU Steelsands, Aotearoa Credit Union and NZCU Baywide revealed they had signed a conditional Heads of Agreement to merge, with their boards having recommended a transfer of engagements under the Friendly Societies and Credit Unions Act into a single credit union.
Richard Westlake, who replaced Claire Matthews as Co-op Money chairman just last month, told interest.co.nz the proposed five-way merger is a very exciting development that he thinks Co-op Money's board will endorse, and then work through the consequences for Co-op Money itself.
"It is very, very early stage and our board will be looking through the implications for Co-op Money as the service supplier to the sector," Westlake said. He added: "It would be naive to think that nothing changes."
"Our board members as you know, most of them are board members of some of the [credit] unions involved so they will have their own views as to what's happening with them," said Westlake.
Matthews, who remains a Co-op Money director, is also a director of NZCU Baywide. Among other Co-op Money directors Alan Connolly is chairman of NZCU Central, and Graham Clouston is a director of NZCU Baywide.
Co-op Money is the trading name for the New Zealand Association of Credit Unions (NZACU). It's both an industry representative and lobbyist for its members like the New Zealand Bankers' Association is for banks, and provides them a range of services such as core banking, data processing and support, debit card facilities and insurance products, plus a treasury function. The services are funded by credit union members investing in Co-op Money base capital notes.
Asked if he's confident there's a future for Co-op Money Westlake said "most certainly" for the services Co-op Money provides.
Tough times
It would be an understatement to say Co-op Money has had a tough year. This comes after two of its members, Westforce Credit Union and NZ's biggest credit union First Credit Union, stopped taking Co-op Money's business services amid a fallout over strategic direction causing a loss of revenue. 
The Co-op Money led introduction of a new Oracle Flexcube core banking system for its members is costing more than expected and taking longer than expected to implement. Co-op Money commissioned an independent financial assessment that highlighted a number of issues impacting its financial performance, liquidity and capital base. Co-op Money CEO Henry Lynch left in April after nearly eight years in the role with chief operating officer Jonathan Lee stepping up as CEO, and Matthews quit as chairman last month.
Co-op Money NZ posted a $2.5 million annual loss and revealed Co-op Insurance's minimum solvency capital was below what was required under its Reserve Bank insurance licence at both June 30, 2017 and June 30, 2018. It sold its non-life insurance business to Provident Insurance, and its life insurance business to Pinnacle Life, with the Reserve Bank approving the sales on July 23 and August 9.
Additionally Fitch cut Co-op Money's credit rating two notches to B+ from BB, and Aotearoa Credit Union - the first Co-op Money member to adopt the new Oracle Flexcube core banking system, was left on life support needing a takeover or capital injection to survive thanks to losses caused by its move to the new core banking platform.
Meanwhile, Co-op Money members have been working on a project to give them "step-in rights" for delivery of key services, enabling them to operate independently if necessary. Topping it off First Credit Union, currently New Zealand's biggest, wants to sell its $5.4 million worth of Co-op Money base capital notes.
'Financial position being monitored very carefully'
Westlake said Co-op Money's financial position is being monitored "very carefully as you would expect." He said he couldn't say whether it had improved since the end of its June 2018 financial year.
In terms of the new Oracle system Westlake said there are now just two small credit unions left to shift to it.
"I think if you benchmark internationally on transition of core banking systems you probably might look at it in a slightly different light. I think it has been a very successful transition. Yes, it cost more than budget, but has it cost more overall and I think ...the quality, the updated ness, the flexibility of that core banking system to our member unions, they've got something which is actually as good as anything in the country," said Westlake.
He said he couldn't go into how much more than expected it cost.
"It depends where you allocate costs. We know it cost more, but I'm not going to go into the specifics because you'd just have to spend so long allocating or not allocating," said Westlake.
"I see a very strong future for the business that Co-op Money does."
Separately Wyn Osborne, CEO of Aotearoa Credit Union, said Aotearoa's capital position remains positive.
"The board expects to report trading losses through to the effective date of transfer as a result of the high legal and advisory costs related to the transfer and the constraints on new business activity implemented by the prudential supervisor [Reserve Bank]," Osborne said.
"The SGM [special general meeting] for members to vote on the transfer of engagement is scheduled for mid-to-late January 2019."
Proposed combined new credit union would have an 11% capital ratio
Andrew Quayle, the general manager of sales, marketing and channels at NZCU Baywide who is dealing with media questions on behalf of the five credit unions proposing to merge, told interest.co.nz in a written answer that the merger meant "no change" for Co-op Money.
The merger would create New Zealand's biggest credit union with $600 million in assets, about 75,000 member-owners and nearly 300 staff.
Quayle said the combined entity would have an 11% capital ratio. Under Reserve Bank non-bank deposit taker (NBDT) regulations the minimum capital ratio must be at least 8% for licensed NBDTs with a credit rating from an approved rating agency. For those without a credit rating, the minimum capital ratio must be at least 10%.
Quayle said Reserve Bank approval is not required for the merger. It is, however, required from the trustee supervisors, and members of the five credit unions. Under the Friendly Societies and Credit Unions Act, a credit union may by special resolution requiring 75% support, transfer its engagements to any other credit union.
Another condition of the proposed merger is due diligence.
 "We operate in a very competitive sector. The five united credit unions believe we have a strong proposition for members. The joint intent is creating a strong, stable and well resourced customer owned alternative to mainstream banking," said Quayle.
"The ToE [transfer of engagement, or merger] is about the five credit unions seeking scale, efficiency and creating a sustainable future."
"The coming together of five credit unions is significant. One of the benefits obtained through uniting is reach across the country. This is important for our members to retain this access wherever possible. Collectively we will be reviewing how we can best benefit our member owners into the future. The initial important stages ahead of us is membership approval of the Heads of Agreement," added Quayle.
*This article is a combination of two articles first published in our email for paying subscribers on Wednesday and Thursday morning. See here for more details and how to subscribe.