ANZ's David Hisco probably NZ's highest paid bank CEO this year having been paid more than Westpac's Peter Clare and BNZ's Andrew Thorburn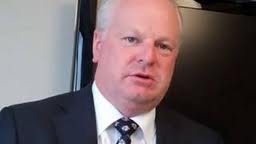 By Gareth Vaughan
ANZ New Zealand CEO David Hisco was paid A$3.26 million (about NZ$4.14 million) for the bank's 2012 financial year, meaning he was probably the highest paid New Zealand bank boss this year.
Hisco's annual pay was up about A$300,000 year-on-year and comes as the country's biggest bank moves to phase out its National Bank brand, popular with retail customers, over the next two years.
Hisco was paid more than his counterpart at Westpac, Peter Clare, who received A$2.97 million. Clare replaced George Frazis in April with Frazis previously the highest paid New Zealand bank CEO getting A$4.6 million last year. Clare's pay covers his role heading up Westpac NZ for about half the September year and his previous role as chief operating officer of Westpac's Australian financial services business for the balance of the year.
BNZ's Andrew Thorburn's overall remuneration was A$2.89 million, up from A$2.6 million last year. The increase came through shares and options and rights with his cash bonus down A$140,250 to A$497,250. ASB CEO Barbara Chapman's annual pay isn't disclosed in either parent Commonwealth Bank of Australia's or ASB's annual report.
Hisco's total pay, which is on a statutory basis as is Clare's and Thorburn's meaning it incorporates changes in share values, includes a A$1 million cash salary, non-monetary benefits such as car parking and tax services, super contributions, retirement benefits, long service leave accrued, shares, options and rights.
ANZ bonuses up
In parent the ANZ Banking Group's annual report, the bank notes the average short-term incentive - bonus - for group CEO Mike Smith and other executives including Hisco, was 117% of  the target compared with 110% last year, saying this broadly aligns with the year-on-year 6% increase in underlying, or cash, profit. A spokesman for ANZ NZ said base salaries for all ANZ executives in New Zealand have been frozen for the last three years, and are frozen for the 2013 year. However, "variable" pay such as bonuses is depended on performance against targets.
The Westpac group's annual report notes both fixed remuneration and incentive targets for its executives will be frozen again in 2013, as they were this year, with remuneration not being increased for group CEO Gail Kelly, senior executives or the majority of the general managers across the group. And in August CBA said its executives, including CEO Ian Narev, wouldn't be receiving increases to fixed pay, short-term incentive targets or long-term incentive targets.
 BNZ's parent National Australia Bank says remuneration of its executives reflects the degree of individual achievement in meeting performance measures under its performance management framework, parameters approved by its board such as the size of the short-term incentive (bonus) pool based on the group's financial and risk performance and other qualitative factors, NAB's share price performance and relative shareholder returns, and the timing and level of deferral.
ASB's Chapman who took the reins at ASB in April 2011 after Charles Pink's departure, was paid A$2.2 million in the year to June 30, 2011. Prior to becoming ASB's CEO she was CBA's head of human resources meaning that annual pay was mostly attributable to her CBA role. Last year the big four New Zealand bank CEOs were paid a combined A$11.7 million.
Smith, Australia's highest paid bank CEO this year with A$9.67 million, says in the ANZ annual report that the lower growth business environment seen since the global financial crisis is likely to remain for the foreseeable future. He also says the plan he set out five years ago, to become a "super regional bank" with 20% of ANZ's revenue outside Australia and New Zealand, has been achieved with 21% of this year's revenue sourced from ANZ's Asia Pacific, Europe and America unit.
This article was first published in our email for paid subscribers this morning. See here for more details and to subscribe.