Westpac NZ says its mortgage growth remains below overall market levels, is continuing cross selling push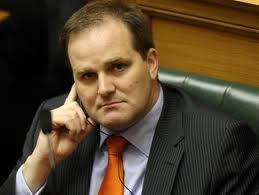 By Gareth Vaughan

Westpac New Zealand says its mortgage book has continued growing at below the overall market into the new financial year, as its cross selling push continues.
In a presentation by CEO Peter Clare released by its Australian parent entitled Driving Sustainable Returns, Westpac NZ outlined a continued focus on cross selling, saying more than a quarter of its customers are now classed as what it terms "MyBank" ones. These are customers who have a key transactional account among four or more products with Westpac, and who also transact with the bank more than 10 times a month.
Westpac NZ also said former Cabinet Minister Simon Power, who joined as head of private bank in January last year, is now managing director of Westpac NZ's wealth, insurance and private banking units. The bank said it was aiming to build closer links between its private bank and wealth arms.
A Westpac NZ spokesman said after the bank's head of institutional banking David McLean left last year, changes were made to some management roles. This led to to Power's appointment as managing director of private, wealth and insurance.
"In this role, Simon leads a team of 250 people delivering core banking services, wealth, and insurance products to a range of clients from high net worth individuals to customers sourcing wealth products through the retail network," the spokesman said.
Westpac NZ now has Karen Silk as general manager of institutional banking.
'Kiwis more loyal than Aussies'

In the presentation Westpac NZ said 26% of its 1.274 million customers were MyBank customers by the end of its last financial year on September 30. That was up from 25.1% at its March 31 half-year balance date.
When reporting its annual results last November, Westpac NZ said 49.6% of its customers had four or more products compared with just 30.2% at Westpac Australia and just 28.6% at Westpac's St George Bank subsidiary. The New Zealand figure was up from 49% at March 31 and 48.2% at September 30, 2011. Westpac NZ believes it's ahead of its major New Zealand rivals in terms of the number of its customers who have four or more products, and was the only one of the big four banks to disclose this figure in its annual results.

Clare told interest.co.nz at the time that Westpac was able to out cross sell its parent because there was a "propensity for higher degrees of bank loyalty" in New Zealand than in Australia.

Commenting on the first quarter of the new financial year (October to December), Clare said the bank's mortgage growth was below the system, or industry wide, level although ahead of system for loans with loan-to-valuation ratios below 80%. Clare said Westpac NZ was "maintaining discipline" on pricing and risk in a subdued but competitive environment.
The weak December quarter growth comes after Westpac NZ grew home loans by just NZ$90 million in the September quarter, in a market dominated by a cash splashing ANZ.
Cost control now seen as main earnings growth driver
Following the presentation, Sydney-based JP Morgan analysts Scott Manning and Bharat Anand issued a report calling an end to the rise of Westpac NZ's net interest margins. The bank's net interest margins had risen to 2.73% by the second-half of its 2012 financial year, up from 2.07% in the first-half of 2010.
"The (Westpac) NZ business has benefited from an expansion in margins in recent periods, primarily as a result of customers moving from historically low margin fixed rate mortgages to new variable rate mortgages with higher spreads," Manning and Anand said. "Importantly management indicated that this expansion phase has largely come to an end, with margins facing relatively greater headwinds going forward, given a context of a low growth environment, and competitive levels of pricing being offered by domestic peers."
Analysts at Deutsche Bank suggested it was getting more difficult for Westpac NZ to continue its six consecutive halves of cash earnings growth. This culminated in the bank posting record cash earnings for the year to September of NZ$707 million, a NZ$129 million, or 22%, annual increase.
"Growth is likely to be more challenging in future periods, due to: i) competitive pressures impacting margins; ii) a subdued credit growth environment; and iii) structurally higher bad and doubtful debts as a percentage of gross loans and acceptances vs Australia. With these factors standing in the way, the most likely avenue for growth will come from cost control, which is clearly a focus for (and core competency of) the management team," the analysts at Deutsche Bank said.
Deposit growth strong
Meanwhile, Clare also said deposit growth was above system, and wealth cross selling was improving with funds under management/funds under administration balances now above $5 billion. Some 23.4% of Westpac NZ customers had wealth products as of September 30.

Among "five strategic imperatives to drive returns" Westpac NZ listed deepening customer relationships in target segments. This was to be achieved by the further implementation and development of the MyBank approach across consumer and business customers.

Westpac NZ also disclosed its stable funding ratio, which is customer deposits plus wholesale funding with maturity greater than 12 months, plus equity, plus securitisation as a proportion of total funding, rose 11 percentage points to 89.9% in its 2012 year. The bank's deposit to loan ratio rose 470 basis points to 70.7%, it delivered a 19.6% return on equity, and produced a 1.2% return on assets, which was an increase of 19 basis points.
This article was first published in our email for paid subscribers. See here for more details and to subscribe.