Infrastructure and utility investor Infratil seeks up to NZ$100 mln in infrastructure bond issue; rate 6.85%; maturity June 15, 2022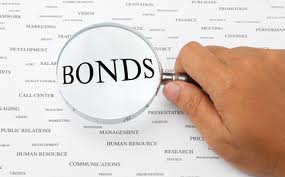 Infrastructure and utility investor Infratil is seeking up to NZ$100 million through an issue of 'Infrastructure Bonds'.
The bonds, with a maturity date of June 15, 2022, carry an interest rate of 6.85%. The managers of the offer are ANZ, Forsyth Barr and Westpac.
Infratil is offering up to NZ$25 million worth of bonds with the option to accept up to NZ$75 million worth of oversubscriptions.
There is to be a public pool with applications processed on a first come first served basis until Infratil chooses to close the issue or the issue is filled.
The offer will open on or around Tuesday the 23rd April 2013, and the simplified disclosure prospectus can be read here and is also available free of charge on Infratil's website http://www.infratil.com/for-investors/infratil-infrastructure-bonds or from the managers from this date. The offer will close on 27th June 2013 unless Infratil (in its absolute discretion) chooses to close the offer early.
Application has been made to NZX for permission to list the Infrastructure Bonds on the NZX Debt Market.