NZIER quarterly consensus forecasts see average 2.6% economic growth over next 3 years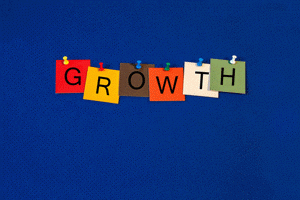 The New Zealand Institute of Economic Research (NZIER) says its latest consensus economic forecasts predict an increase in economic growth over the next two years, but wages will grow slower than previously forecast and inflation will rise.
NZIER's September Consensus Forecasts suggest economic growth will average 2.6% over the next three years, helped by the Canterbury rebuild and a gradual underlying economic recovery. This is stronger growth than the 1% per year over the past three years, but still behind the 3% of the 2001 to 2008 period.

"The drought will flatten export growth in 2014, but economic growth will remain sound as other parts of the economy grow," NZIER said.
"The outlook for exports after the drought is for steady growth of around 2.6% per year."
And exporters should plan for a high New Zealand dollar for "some time."
The labour market will improve, but NZIER says the consensus forecasts suggest there will be more jobs, fewer unemployed and wages will grow, albeit slower than previously forecast.
"The labour market is slowly improving. The unemployment rate will fall from a peak of 6.8% over the next three years. Wages will grow at a reasonable pace over the next three years (2.9% on average), but slightly lower than in the June survey (3.1%)."
Meanwhile, inflation is expected to rise to 2.4% by 2016 from less than 1% now. However, inflation is expected to stay within the Reserve Bank's 1% to 3% target band. Interest rates, meanwhile, are seen gradually increasing from early next year.
"By 2016, forecasters expect between a 1.5% point and a 1.7% point increase in the 90 day bank bill rate. On average, the 90 day bank bill rate is forecast to increase from 2.6% in 2013 to 2.7%, 3.4% and 4.1% in 2014, 2015 and 2016 respectively. Longer term interest rates will also rise over the forecast horizon."
The forecasts also see the Government's operating deficit narrowing over the next three years culminating in a return to surplus by the end of 2015, which was the target in the Government's May Budget.
The NZIER Consensus Forecasts are an average of New Zealand economic forecasts compiled from a survey of financial and economic agencies. Respondents to the survey included ANZ, ASB, BNZ, Deutsche Bank, First NZ Capital, Goldman Sachs, NZIER, the Reserve Bank, Treasury and Westpac.