US treasury yields flicking up and down on data; Federal Reserve acknowledges downside risks to global growth and substantial improvement to domestic US labour market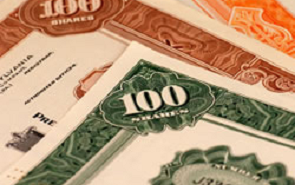 By Kymberly Martin
NZ swaps closed a little lower at the short-end in a quiet day of trading. Overnight, US 10-year yields traded between 2.30% and 2.35%.
In the end, yesterday morning's US Fed Minutes did not provide too much to unsettle the market. The Minutes acknowledged downside risks to global growth but showed the Fed actively avoided reference to recent 'volatility' in its statement.
On inflation there was a multitude of views expressed, but on the labour market members agreed there had been a "substantial improvement in the outlook". There was broad disagreement on retention of the "considerable time" phrase to describe the period between the end of QE and the start of rate hikes, but ultimately it was kept for fear of sending the wrong signal to markets.
US yields experienced a bout of volatility on the release but ultimately returned to their previous levels. There was therefore negligible impact on the NZ market at yesterday's open. In the absence of key NZ data releases it was then a quiet day of trading. NZ 2-year swap closed down 2bps at 3.93%. The 2-10s curve has steepened a little to 53bps.
Yesterday afternoon's NZ DMO's auction of $300m of NZGB27 bonds attracted a bid-to-cover ratio of 2.6x. The bonds were tendered at an average successful yield of 4.26%.
US yields fluctuated in response to US data delivery overnight. 10-year yields initially pushed a little higher after October core CPI came in above expectation (1.8% vs. 1.7% expected).
Yields then reached lows close to 2.30% after the disappointing Nov PMI reading. Finally yields pushed higher this morning after the release of strong US home sales and Philadelphia Fed survey. US 10-year yields currently sit at 2.33%.