NZ borrowers can expect low short end swaps until well into 2015; Draghi wants to raise inflation expectations 'as fast as possible'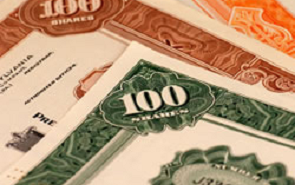 By Kymberly Martin
NZ swaps and bond yields closed down 1 bps on Friday.
US 10-year yields ended the week at 2.31%.
NZ 2-year swap closed the week at 3.92%.
This is mid the 3.85-4.00% range we see for the near-term. We do not see short-end yields breaking higher until well into next year.
Borrowers can therefore afford to be patient in adding to hedging at the short-end, although ultimately we see 2-year swap peaking around 4.6% in early 2016.
The NZ 2-10s swap curve ended the week at 53 bps. The curve has been remarkably flat for the past month although we still see the medium-term bias toward further steepening. We do not expect the mid-Oct lows, close to 40 bps, to be convincingly broken in this cycle.
On Friday night, what promised to be a quiet end to the week, due to lack of data releases, proved otherwise. ECB President Draghi used a scheduled speech to emphasise the urgency of the Bank's actions.
He emphasised the need to raise inflation and inflations expectations "as fast as possible". If current methods prove ineffective the Bank would "step up the pressure and broaden even more the channels through which we intervene". German 10-year yields ended the week not far from their mid-Oct historic lows, at 0.77%.
Soon after, the People's Bank of China surprised with a rate cut. Its benchmark lending rate was cut 40 bps, to 5.6% and its benchmark deposit rate by 25 bps to 2.75%. The PBOC argued its actions were a response to higher financing costs, rather than a slowing economy. It still considers growth to be running at a reasonable rate.
US 10-year yields declined from intra-night highs above 2.35% to end the week at 2.31%.