German business confidence shows surprising gain, US services confidence high but sagging, NZ swaps basically unchanged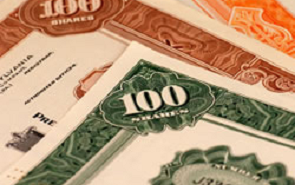 By Kymberly Martin
It was a very quiet start to the week, with NZ swaps closing down 1 bps across the curve.
US 10-year yields pushed up from early evening lows to trade at 2.32% this morning.
NZ 2 and 5-year swap closed yesterday at 3.93% and 4.20% respectively. The 2-10s swap curve remains at 53 bps. We see the curve as biased to steepen over the medium-term.
The yield on NZGB23s sits at 4.05%. It is trading at an 89 bps spread to AU equivalents. This is very close to levels that we would position for compression within the 65-95 bps range we see for the year ahead. Similarly, NZGB longer-dated bonds are beginning to appear attractive relative to US equivalents.
Overnight, German yields pushed a little higher after the release of the German IFO survey. The improvement in the survey was a relief after recent soft PMI data. However, German 10-year yields did not get far. From early evening lows above 0.76% they now trade around 0.78%.
Meanwhile, US equivalents pushed above 2.33% overnight, but subsided after the release of a lower than expected US Services PMI (56.3 vs. 57.3 expected).
Today, the RBNZ will release its Q4 survey of inflation expectations. Recall, the previous reading for 2yrs ahead inflation sat at 2.2%.
This evening, RBA Deputy Governor Lowe is scheduled to speak. Tonight there is a smattering of US data releases including the second reading of Q3 GDP.