Roger J Kerr says in 12 to 18 months lower rural incomes will start feeding through to the 'bubble sub-economies' of Auckland and Christchurch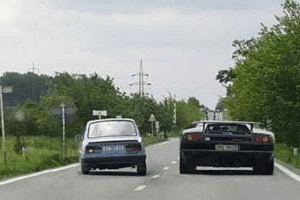 By Roger J Kerr
The New Zealand economy is again rapidly approaching one of those situations that we have seen before. 
What we now have is a two speed affair where lower agricultural commodity prices cause falling incomes and tight cashflows in rural/provincial regions.
At the same time low mortgage interest rates/strong immigration fuel a housing boom in Auckland, and thus carefree borrowing and spending form the increased (on paper) asset values.
Unfortunately, no-one has yet designed a two-forked monetary policy management tool to cater for the two extremes.
What we do know is that when rural incomes (and thus business investment and jobs) decline it takes 12 to 18 months for that economic downturn to feed into the large cities of Auckland and Christchurch.
Being a civil service town, Wellington never experiences these booms and busts. And that is why the Government bureaucrats and some politicians do not understand very well what drives the NZ economy.
Christchurch is a special case with the earthquake re-build, and thus potentially distorting some of the indicators and measures of the economy.
Therefore, the RBNZ is right to be on hold indefinitely with interest rate changes and needs to buy some time to see how and when the lower rural incomes over the next 12 months transfer into the Auckland property bubble economy.
What we do know is that the real income, and thus wealth generation, in the New Zealand economy almost solely comes from the heartland industries. Therefore the RBNZ should be taking stock of the current status and outlook for those industries.
• Meat export industry – Adverse climatic conditions down the east coast have caused a temporary short-term boost to livestock slaughter rates, however with serious negative consequences for production levels in the medium term. The sheep meat industry is finally examining its ownership and structure; however the advantages from these potential changes are a long way off.
• Dairy industry – Offshore price volatility and a lower milksolids payout this past season will cause renewed caution about future investment and expansion. New irrigation projects are critical to harness our natural water resources into land usage and production.
• Forestry industry – Log prices are down again as Chinese demand softens.
• Oil and gas industry – The 50% drop in crude oil prices will be curtailing exploration and investment activity.
• Manufacturing industries – The prolonged period of Australian dollar weakness against our currency is starting to bite into manufacturing exporters' profits and confidence as legacy currency hedging runs out. Many find it impossible to achieve product price increases (to compensate the adverse exchange rate impact) in a generally soft Aussie market.
Let's hope the RBNZ economists are examining these specific industry trends and not merely focusing on national macro-economic trends which are distorted by the Auckland and Christchurch bubble sub-economies. 
---
To subscribe to our free daily Currency Rate Sheet and News email, enter your email address here.
---
-----------------------------------------------------------
Roger J Kerr is a partner at PwC. He specialises in fixed interest securities and is a commentator on economics and markets. More commentary and useful information on fixed interest investing can be found at rogeradvice.com