Roger J Kerr says Governor Wheeler has three options now, but only one will bring the lowest 'collateral damage'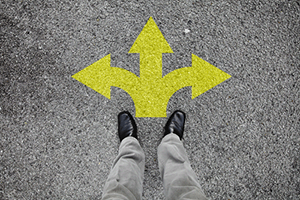 By Roger J Kerr
Every man and his dog is commenting on the fact the RBNZ are between the proverbial rock and a hard place in respect to what they do next on managing monetary policy in New Zealand.
They cannot raise interest rates because of the adverse consequences of pushing the exchange rate even higher and damaging the export economy, thus hurting economic growth, incomes and jobs.
They cannot lower interest rates because of the adverse consequences of fuelling the already over-heated Auckland residential property market and that in turn causing inflation and potential financial system instability (if the asset bubble bursts in a messy fashion).
RBNZ Governor Wheeler has three options in front of him and hopefully his intentions will be clearer after this Thursday's OCR review:
Do nothing, and hope (or take the calculated risk) that the currency comes off by itself and the housing market cools itself under natural demand/supply market forces.
 
Introduce the next phase of macro-prudential tools to reduce the risk of the housing market bubble bursting badly i.e. regulate the banks on lending on investment properties. Such measures may have a marginal impact around the edges; however speculators eyeing tax-free capital gains will always find ingenious ways around such controls.
 
Intervene directly in the FX markets to sell the NZ dollar down and thus provide some room for later on to increase interest rates without killing the export sector.
Whichever way you look at it the old Monetary Conditions Index (which combines the TWI exchange rate and interest rates) is back on its highs of extremely tight monetary conditions.
The RBNZ can either cut interest rates or sell the Kiwi dollar.
The reality is that there will be less collateral damage by doing the latter.
---
To subscribe to our free daily Currency Rate Sheet and News email, enter your email address here.
---
-----------------------------------------------------------
Roger J Kerr is a partner at PwC. He specialises in fixed interest securities and is a commentator on economics and markets. More commentary and useful information on fixed interest investing can be found at rogeradvice.com