Roger J Kerr thinks another RBNZ rate cut next month is far from the 'given' event that many in the market believe and he questions if there will be any more cuts at all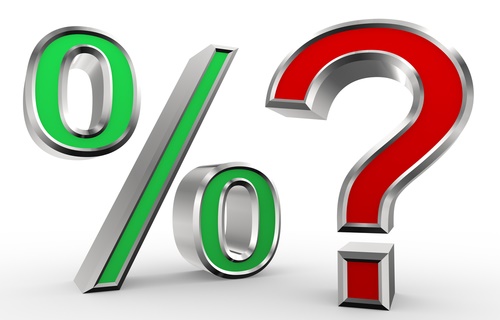 By Roger J Kerr
General financial market responses to last week's Monetary Policy Statement from the RBNZ was that it was more at the dovish end of prior expectations and thus the immediate reaction by the FX markets was to sell the Kiwi dollar down 1 cent and reduce short-term swap rates by 5 to 10 basis points.
Interestingly, there was no follow-through selling of the Kiwi dollar in offshore markets, which tells me that the global punters have lost interest in the Kiwi dollar and did not interpret the statement as overly dovish.
The local interpretation centred on the fact that a further 0.25% OCR cut "seems likely" and many concluded that another 0.25% reduction to 2.50% in October was an automatic "given".
It seems a long way from "a given" in my book as the RBNZ have still yet to see how price setting behaviour on imported consumer goods is going to pan-out following the 28% depreciation of the NZ dollar against the USD over the last 12 months.
If tradable goods prices move up faster than their CPI forecasts over coming months there will be no October cut and probably no cut at all.
By January they should have sufficient information on tradable price increases to make a judgment on whether a fourth and final OCR cut to 2.50% is warranted or not. Therefore, if there is a fourth 0.25% cut it will be dependent upon the economic data i.e. inflation results, GDP growth and dairy prices.
The RBNZ are forecasting non-tradable inflation to reduce from its current 2.0% level to 1.5% over coming months due to one-off price-changes such as ACC levy reductions.
In days gone by under previous Governors the monetary policy management approach at the RBNZ to price changes from Government taxes/levies and external oil price movements was to "look through" and ignore the inflation impacts as they were not due to economic conditions in New Zealand.
Currently, there does not appear to be a lot of "looking through" going on. Historically, there has been a close correlation between Capacity Utilisation and non-tradable inflation. However, over recent times non-tradable inflation has reduced by more than higher capacity utilisation would suggest (see chart below). There are a few explanations for the divergence, namely technology advances have reduced input costs, commodity prices are lower and wage increases have been held down by strong immigration inflows. I would not expect the divergence in capacity utilisation and non-tradable inflation to continue. The RBNZ often used this chart in the past; however it has gone missing from their recent inflation analysis.
There is currently a substantial amount of media coverage on dairy prices and the global supply/demand equation that determines future commodity price direction for the largest industry in our economy.
The RBNZ expect that dairy prices will eventually recover, but it will be moderate and slow. Given the speed of dairy price increases to USD5,000/MT in 2013, the price plummet across 2014/2015 to US$1,500/MT and the recent rebound to US$2,100/MT, all one can say is that future price movements will not be moderate or slow!
Dairy futures are already pricing up to US$2,500/MT and the return to the long-term average of US$3,000/MT is perhaps not that far off.
If there is to be a surprise ahead for the NZ economy, it could well be that dairy prices increase sooner and higher than anyone expects. Management of monetary policy would have to be rapidly adjusted (reversed) yet again under such a scenario.
---
To subscribe to our daily Currency Rate Sheet email, enter your email address here.
Roger J Kerr is a partner at PwC. He specialises in fixed interest securities and is a commentator on economics and markets. More commentary and useful information on fixed interest investing can be found at rogeradvice.com