Roger J Kerr says the NZ economic outlook remains positive and we should look out for economic forecasters soon backtracking on predictions of a 'stalling' economy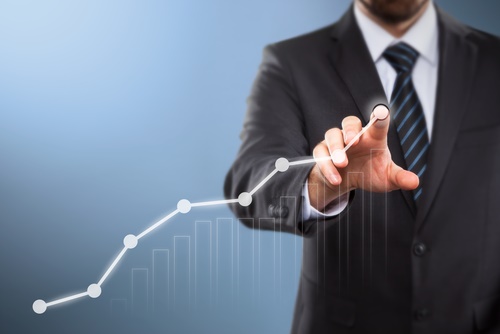 By Roger J Kerr
The world of NZ interest rates continues to be a game of two halves, short-term rates out to four years forward dominated by the RBNZ's monetary easing bias, whereas four to 10 year swap interest rates are determined by movements in US Treasury Bond yields.
Whilst US bond yields have pulled back to 2.13% from 2.30% on the Fed's non-decision on interest rates last week, stronger US economic data and Chinese selling of their bond holdings both point to higher yields going forward.
It still remains very difficult to see US long-term interest rates going downwards when their short-term interest rates are being lifted by the Federal Reserve. A continuation of the local moneymarkets pricing in another 0.25% cut in the OCR, but rising US long-term interest rates will steepen the upward sloping yield curve even more so over coming weeks.
GDP growth figures of just +0.4% for the June quarter released last week were something of a surprise as the only sector to really weaken was manufacturing. Other lead indicators for manufacturing such as the PMI indices point to contrastingly fairly robust activity levels. Manufacturing exporters selling in USD, GBP and EUR have received a massive boost from the lower NZ dollar exchange rate, however this takes a few months to transfer through as legacy currency hedging has to be worked through first.
The interest rate market's next focus will be the CPI inflation numbers for the September quarter on 16 October.
We should see the first signs of increasing prices on imported consumer goods due to the NZ dollar depreciation over the last 12 months. Anecdotal evidence is mounting that significant price increases are already on the way. The RBNZ will be examining such price trends closely before deliberating on the next OCR review on 29 October. It should be remembered that the RBNZ reversed engines and slashed the OCR back in June because of tumbling dairy prices. The speed of the recovery in dairy prices over recent weeks will be causing another rethink at the RBNZ on their 2016 growth and inflation forecasts.
No great surprise that local corporate borrowers Powerco and Air New Zealand have announced new corporate bond issues over this last week. The debt market conditions a very conducive for tapping the strong investor demand currently. Mum and Dad retail investors are suffering from lower deposit rates from the banks and are being attracted to longer dated corporate securities with a 4% return handle.
Borrowers and investors should be watching out for upcoming backtracking from economic forecasters who have previously painted a picture of the NZ economy "stalling", "spluttering" and "struggling" over coming months.
There is no evidence of the economy behaving in such a manner.
New vehicle registrations are at a record high level, which is reflecting positive economic confidence, even if the business confidence surveys have taken a hit from negative media headlines on China, dairy prices and volatile equity markets.  Economic growth has eased back from a +3% pace to a +2% pace, however further increases in wholemilk powder prices and the stimulus from the low exchange rate/low interest rates bode well for rising incomes, jobs and business investment
---
To subscribe to our daily Currency Rate Sheet email, enter your email address here.
Roger J Kerr is a partner at PwC. He specialises in fixed interest securities and is a commentator on economics and markets. More commentary and useful information on fixed interest investing can be found at rogeradvice.com