Roger J Kerr says the question for the interest rate markets is whether price increases by NZ businesses in coming months are more or less than the RBNZ is expecting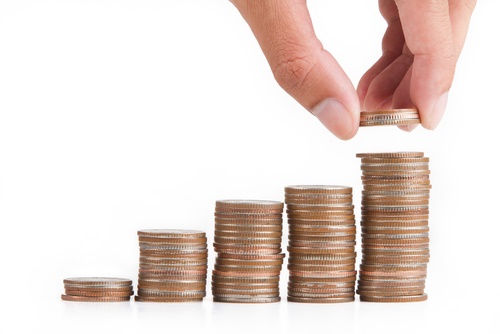 By Roger J Kerr
Price setting behaviour by business firms in New Zealand over the next six months is going to be very interesting to observe.
The RBNZ is forecasting a significant reflating of the economy, expecting the annual inflation rate to increase from 0.4% to over 2.0% over the six month period.
The first indications of the much lower NZ dollar currency value on the inflation rate should be seen in the September quarter's CPI numbers released on 16 October.
Evidence is already emerging that imported consumer/household goods are moving up in price (refer chart below), however there appears to be still significant price hikes yet to come.
Currency hedging already in place with some major importers/retailers may delay some price increases until the December and March quarters.
Inflationary pressure is not just coming from the massive 28% NZ dollar depreciation against the US dollar over the last 12 months. Other areas of economic activity are also producing bottlenecks and pressure points that cannot be ignored:-
Whilst the residential rebuild in Christchurch may have peaked, the commercial rebuild still has five years to run at elevated levels. The commercial building activity will continue to suck up the nation's construction resources and this in turn is forcing manufacturers in Christchurch to pay higher pages to retain their workforce, who are otherwise attracted to the bigger money in the construction industry.
Residential construction prices must continue to increase in Auckland with the lower dollar and demand exceeding supply.
Despite lower mortgage interest rates, rental properties in Auckland are still rising as demand exceeds supply.
A dry summer in the North Island may well push up electricity prices as the Waikato River hydro dams reduce generation output.
Major infrastructure building projects (e.g. the new Transmission Gully motorway in Wellington) will struggle to find workers in sufficient numbers unless they start paying up to Australian wage levels.
The RBNZ is expecting all these significant wage and price increases. The question for the interest rate markets (who are currently pricing in more than one 0.25% OCR cut) is whether the actual price increases are more or less than RBNZ forecasts.
---
To subscribe to our daily Currency Rate Sheet email, enter your email address here.
Roger J Kerr is a partner at PwC. He specialises in fixed interest securities and is a commentator on economics and markets. More commentary and useful information on fixed interest investing can be found at rogeradvice.com