Roger J Kerr says credit spreads are under pressure and moving sharply higher again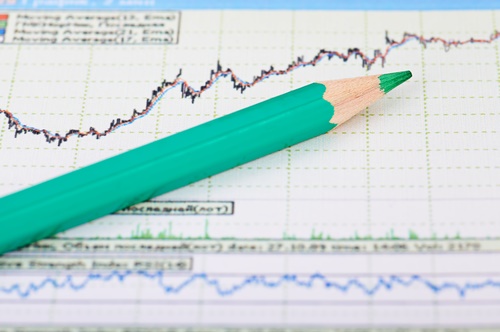 By Roger J Kerr
With wholesale market interest rates so low in New Zealand and elsewhere in the world, the relative materiality of the credit spread (or credit margin) placed on top of the market interest rate for both borrowers and investors is substantially elevated.
In the New Zealand context, the credit spread is accounting for more than 30% of the all up interest cost for borrowers and returns for investors.
Up until a few months ago NZ bank and corporate credit spreads were still decreasing, continuing the downtrend that commenced immediately after the credit market dislocation at the time of the GFC. We are now seeing clear evidence of that trend coming to an end.
As we have been highlighting in our various market reports over the last six months, the downtrend in credit spreads was forecast to bottom out this year and start to increase. Hence the advice to corporate borrowers to renegotiate bank lending facilities early and lock-into the low fixed credit spreads for longer tenors.
Credit spreads (the market price for various debt securities across the credit spectrum above risk-free Government Bond yields) are a market in their own right reflecting their own demand/supply and risk/return characteristics and attributes. Credit spreads may move in tandem with market interest rates or in the opposite direction depending on their own market forces and sentiment.
Recent price action in credit markets in the US is not good news for borrowers and investors alike.
Credit spreads for junk bonds (borrowers at the far risky end of the credit quality spectrum) and corporate bonds have moved sharply higher in response to falling equity market values, new liquidity regulations for investors, a swag of new bond issues and continued concerns over the fate of heavily indebted energy companies.
Bank of America Merrill Lynch credit analysts report (from Bloomberg) that the junk bond market resembled a "slow moving train wreck that seems to be accelerating".
Credit spreads in the derivative credit default swaps market for commodities giant Glencore have jumped from 200 basis points to over 1000 basis points in recent weeks.
At the investment grade corporate bond level, Hewlett-Packard last week increased the yield offered on their US$15 billion debt issue by 50 basis points to keep the investors in. Credit markets are often called the "canary in the coal mine" for global investment markets because they usually show signs of strain before share markets.
Credit spreads on US "BBB" credit rated corporate bonds are already moving north, the local BBB corporate debt pricing seems destined to head the same way.
---
To subscribe to our daily Currency Rate Sheet email, enter your email address here.
Roger J Kerr is a partner at PwC. He specialises in fixed interest securities and is a commentator on economics and markets. More commentary and useful information on fixed interest investing can be found at rogeradvice.com