Roger J Kerr says we have an emerging economic and market environment starkly different to what the economic protagonists expected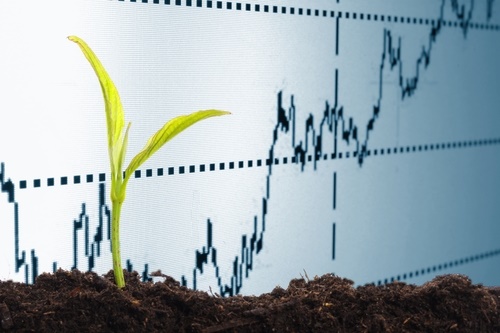 By Roger J Kerr
The local moneymarkets in their pricing of future interest rate levels will now start to reflect considerable scepticism as to whether 2.50% or 2.25% OCR levels are actually achievable.
The previously anticipated weaker economy (thus less upward pressure on inflation) from a dairy industry in trouble with low prices/incomes is already proving to be well wide of the mark.
Skyrocketing dairy prices and a weaker US dollar on global forex markets at this time was not what RBNZ and bank economists were factoring in to their economic prognosis for the last quarter of 2015.
They were forecasting the exact opposite!
Add in the stabilisation of international financial and financial markets over recent weeks as Chinese economic worries have also proven to be largely unfounded and we have an emerging economic and market environment starkly different to what the economic protagonists expected.
Local business and consumer confidence took a hammering over the June to August period as the doomsday merchants forecast economic woe from collapsing dairy prices and the Chinese economy melting down.
Neither has happened and in the meantime house prices continue to rise and mortgage interest rates continue to fall. It does not take too much to work out that both jobs and consumers' spending expectations are in pretty good shape in New Zealand and retailers can expect another boomer Xmas season.
What many consumers will not be so aware of is that the retailers' FX hedging at higher NZD/USD levels on imported goods has all but run out, therefore sizable price increases are coming in January.
Looking ahead, the most challenging issue I can see in front of the NZ economy right now is unbelievable bureaucratic bungling at the Overseas Investment Office in Wellington causing extraordinary long delays in overseas buyers of NZ businesses gaining approval to settle their acquisitions.
The Government needs to act with some urgency on this latest civil service botch-up, otherwise our manufacturing and primary exporting companies wallow in ownership uncertainty instead of getting on with investing in productive capacity and jobs. Business and Government leaders need to step up to rectify this unnecessary situation so that we can all reap the economic benefits.
---
To subscribe to our daily Currency Rate Sheet email, enter your email address here.
Roger J Kerr is a partner at PwC. He specialises in fixed interest securities and is a commentator on economics and markets. More commentary and useful information on fixed interest investing can be found at rogeradvice.com