Roger J Kerr scrutinises what the actual risks are to the economy - and the probability of them occurring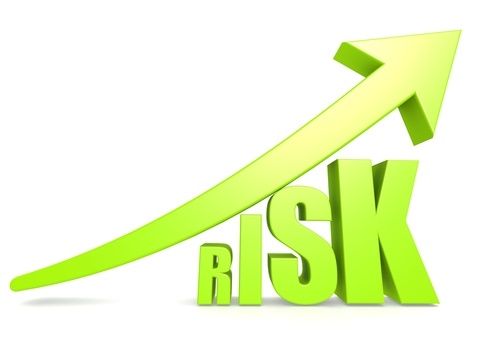 By Roger J Kerr
There are a stack of things one could worry about in respect to the future direction of the NZ economy.
However, a strong belief that all the worst case-scenarios could happen at once and send our economy into deep recession is just not reality or responsible risk management.
Scoring the probability of occurrence of each potential risk is a more sensible approach and this is what the RBNZ will be thinking hard about in the lead up to their crucial 10 December Monetary Policy Statement.
The RBNZ is charged with the responsibility of forecasting the track of the NZ economy and the inflation rate so that they can adjust monetary policy settings well in advance.
How the RBNZ assign probabilities to the various risks over coming weeks will play a big part in determining whether they cut the OCR to 2.50%, or adopt a "wait and see" approach as opined last week.
My scoring of probability weightings of the risks actually occurring and eventuating into fact are as follows:-
The El Nino summer drought extending into the Waikato and substantially reducing agriculture productions and thus GDP growth. Probability of occurrence = 40%.
Wholemilk powder dairy prices returning to their record lows of US$1,500/MT. Probability of occurrence = 20%.
The Auckland residential property market boom rapidly turning into a nasty bust in 2016 due to panic reactions to tax, regulatory and banking changes. Probability of occurrence = 20%.
The NZ annual inflation rate increasing at a faster rate to higher levels than the RBNZ forecast over the next six months. Retailers will be increasing prices in early 2016 due to the lower currency value, however probably not above RBNZ expectations. Probability of occurrence = 20%.
The Chinese economy imploding and GDP growth slumping from +7% to +2%. Probability of occurrence = 10%.
Global sharemarkets plunging due to the Federal Reserve raising US interest rates in December and thus sending global investment sentiment down the tubes. The financial and investment markets have been factoring this change in for months so it cannot be a surprise, therefore probability of occurrence = 10%.
One would have to be a perma-bear pessimist to consider that all these risks will drag the NZ economy down against the massive positives of expansion continuing in the tourism, construction, manufacturing, retail and services sectors.
---
To subscribe to our daily Currency Rate Sheet email, enter your email address here.
Roger J Kerr is a partner at PwC. He specialises in fixed interest securities and is a commentator on economics and markets. More commentary and useful information on fixed interest investing can be found at rogeradvice.com