As the RBNZ deliberates over the Official Cash Rate, Roger J Kerr asks: Who actually needs lower interest rates?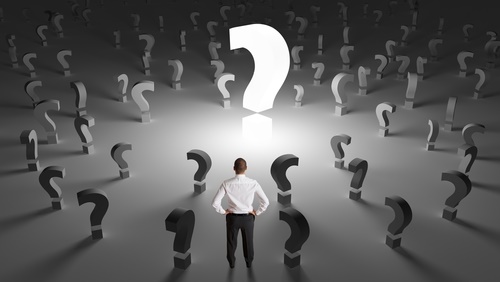 By Roger J Kerr
In reaching their decision this week to leave the OCR interest rate at 2.75% or to cut again by 0.25% to 2.50% the RBNZ will be weighing up the risk/reward outcomes of what stable or lower interest rates will mean for the inflation rate and the wider economy.
The rationale and theory is that a central bank will loosen monetary policy with lower interest rates to stimulate demand, consumer spending and investment - all designed to increase GDP growth and inflation.
The question RBNZ Governor Graeme Wheeler will be asking himself is whether in the current and expected future conditions of the NZ economy, lower interest rates at this time will actually cause those responses.
I doubt it.
The main reason for the doubt is the fact that inflation and GDP growth are generally driven by the supply side of the NZ economy, not the demand side. Consumer confidence, spending and retail sales are already strong from lower mortgage interest rates, the wealth effect on rising property values and security of jobs from a very resilient economy. Consumer spending does not need any further turbo-charging through lower interest rates.
Reserve Bank of Australia's Governor Glenn Stevens made a telling observation last week in respect to interest rates. He seriously doubted whether lower interest rates would stimulate further infrastructure and business investment in the Aussie economy. Other economic/business forces and influences were more important than interest rates in determining those decisions.
Likewise in New Zealand, it is very hard to see major companies postponing expansion and investment decisions because interest rates are too high and they are waiting for the RBNZ to reduce them.
Return thresholds and payback terms for new investments are based on a margin above the company's weighted average cost of capital and the debt component of that equation is normally a five or ten year bond or swap interest rate. An OCR at 2.75% or 2.00% will not make any difference to these long-term interest rates which are driven by US Treasury bond yields. In any case, both in the US and NZ, large corporates making these decisions have already fixed their interest rates.
The demand side of the economy does not need lower interest rates, so no rewards there. The risks associated with lower mortgage interest rates is that the residential property boom is further fuelled on excessive debt that cannot be serviced when interest rates eventually increase and property values correct downwards.
Would Governor Wheeler want to be responsible for inflating the bubble further when the RBNZ themselves, the Finance Minister, credit rating agencies and the OECD have all been warning us about the economic and financial risks if the housing bubble bursts badly?
Whilst business investors do not need lower interest rates to get on with what they are doing, retail and wholesale investors into bank deposits and fixed interest securities certainly do not need lower interest rates. Incomes for the older generations have been slashed to the bone due to the historically low interest rates over recent years. Bank and corporate fixed-rate bonds offer some yield pick up over bank deposit interest rates, however many Mom and Pop investors remain unaware of how to invest in this manner. Money pouring into KiwiSaver default schemes goes to the cash/fixed income asset classes and receives the low returns. Young workers signing up to KiwiSaver should be given a lifetime investment chart that informs them to be 100% in growth/equities asset classes until they are at least 50 year of age. Unfortunately, that does not happen.
The only argument for lower interest rates might be on the basis of annual inflation remaining below the RBNZ's lower limit of 1.00% for the next 12 to 18 months.
The RBNZ are still forecasting the annual inflation rate to increase to 2.00% by April 2016, despite views to the contrary from a couple of local banks. I am aware of large retailers preparing to increase their prices in the New Year as legacy NZD/USD currency hedging runs out. Inflation cannot be totally dead when the fruit juice I sometimes buy with my lunch has increased from $7.50 to $9.50 in recent months, a mere 27% increase!
---
To subscribe to our daily Currency Rate Sheet email, enter your email address here.
Roger J Kerr is a partner at PwC. He specialises in fixed interest securities and is a commentator on economics and markets. More commentary and useful information on fixed interest investing can be found at rogeradvice.com