Roger J Kerr sees risks to the Reserve Bank's inflation forecasts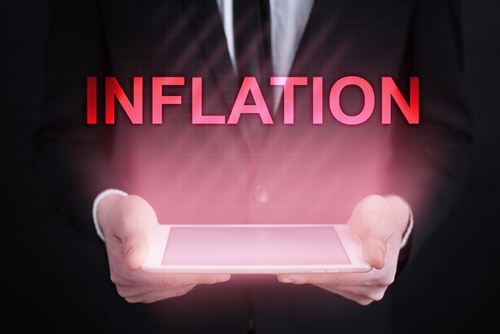 By Roger J Kerr
The risks and fears the RBNZ held a few months back about potential negative impacts on the NZ economy have just not materialised.
Global financial markets and China had a few jitters in August; however neither has imploded and both have settled down over recent months.
Dairy prices, whilst volatile, have generally recovered to higher levels. Retail spending, immigration, construction, tourism, manufacturing and infrastructure investment have all proven to be stronger over the second half of 2015 than what the RBNZ expected.
Risks are lower and economic growth is higher, yet the only real change to the RBNZ's outlook is that they now expect annual inflation to increase at a much slower pace in 2016 than previous forecasts.
The recent falls in oil prices and lower ACC premiums will be helping that revised view; however general price setting behaviour in the more robust NZ economy may not be as sanguine as the monetary authorities believe.
To be fair, the RBNZ have lifted their non-tradables inflation forecast due to the stronger economy. However, the tradables inflation forecast has been reduced for 2016 as the RBNZ must now expect less pass-through of the lower NZD/USD exchange rate into the prices of imported consumer goods.
They could well be in for a surprise on this, as it appears that retailers/importers have used currency hedging to hold prices stable to date. However, in the New Year the lower spot exchange rates around 0.6500 over the last six months will cause significant price increases in the shopping malls. Lower mortgage interest rates and lower petrol pump prices will be fueling strong retail spending demand and provide the environment where retailers will be able to get away with price increases without reducing their sales volumes and profit margins.
The chart below plots annual tradable inflation against the NZD/USD exchange rate (on a nine-month lead) with the RBNZ's forecasts for tradable inflation added in (dotted lines).
Given the close historical correlation between the exchange rate and tradable inflation, the RBNZ must be anticipating other extraneous forces causing the base consumer goods prices in foreign currency to reduce over the next two years. That appears to be one heroic assumption that is not supported by any evidence I have seen.
---
To subscribe to our daily Currency Rate Sheet email, enter your email address here.
Roger J Kerr is a partner at PwC. He specialises in fixed interest securities and is a commentator on economics and markets. More commentary and useful information on fixed interest investing can be found at rogeradvice.com